LaSalle Investment Management ("LaSalle") announced its fifth Canadian value-add real estate fund in Canada, LaSalle BVK Canada Advantage ("BVK Advantage" or "the fund"), expanded its portfolio through the acquisitions of a mid-bay industrial portfolio and multifamily property. Both the industrial portfolio and the multifamily property are located in Toronto.
The multifamily property and industrial portfolio acquisitions are the first capital deployments for BVK Advantage, respectively, after the fund closed in December of 2021 with a total capital raise of C$306 million. Both acquisitions speak to the compelling fundamentals of the Toronto market and the market's attractive value-add opportunities.
John McKinlay, CEO of LaSalle Canada, said: "We view Toronto as a premier real estate market not just in North America, but globally. Its continued demographic tailwinds, economic strength and land-constrained nature offer opportunities across the risk spectrum that domestic and foreign capital can capitalize on. Even amid an increasing rate environment, there remains an opportunity to find yield in a well-executed value-add acquisition as long as your team has the vision and knowledge to execute at a high level, which I believe our team possesses."
Added Chris Lawrence, Sr. Managing Director and Head, Value-Add Strategies at LaSalle Canada: "These acquisitions provide a strong foundation for BVK Advantage's portfolio and highlight our conviction in the multifamily and industrial sectors. We've found success in previous funds by identifying well-located properties that can respond to our active management approach, and believe we have done so again here. I'm proud of our team for their creative approach to sourcing and executing both transactions."
The Toronto Airport Mid-Bay Industrial Portfolio consists of eight properties totaling nearly 400,000 square feet, and is located in Mississauga and Brampton, prime Greater Toronto Area ("GTA") industrial submarkets. The portfolio is fully leased, with a short weighted average lease term of just over 2 and a half years, and significant upside due to below market in-place rents. The GTA is one of North America's largest industrial markets at 800 million square feet, and has seen rents grow at a three-year compound annual growth rate of 20% amid a surge in industrial demand driven by e-commerce.
Mike Cornelissen, LaSalle Managing Director of Acquisitions, added: "e-Commerce demand and the potential runway for further expansion in Canada has put a premium on industrial properties. We feel that the land constraints of Toronto, specifically the surrounding Greenbelt, combined with the larger product coming online, positions infill mid-bay product to be a destination for tenants looking for prime distribution facilities. All of this comes at a fraction of replacement cost."
The multifamily property, 75 Eastdale, includes a 15-story, 253-unit high rise apartment building along with 16 two-story townhomes in the desirable Danforth Village in Toronto's East End. The property's unit mix includes studios and 1-4 bedroom apartments and townhouses, and is 96 percent leased. The Toronto market benefits from exceptional population growth, and is projected to be the fastest growing market in Canada totaling 10 million people by 2046, according to LaSalle Research & Strategy. Toronto has averaged under 1.5% apartment vacancy for the last 10 years as demand has outpaced supply. In 75 Eastdale's immediate area, there is limited apartment supply, and excellent proximity to public transit and employment, which should continue to drive strong leasing trends.
Stephen Robertson, Head of Acquisitions for LaSalle Canada, said: "75 Eastdale is an excellent way for BVK Advantage to enter the market as it is well-located with a strong history of tenant demand. We feel there is excellent upside to this property through select unit and common area renovations that will continue to make this an attractive rental option for those looking for a vibrant neighborhood with easy access to surrounding employment and downtown Toronto."
About LaSalle in Canada
On an aggregate basis, LaSalle has executed more than C$7 billion in Canadian real estate since 2000, providing it with an in-depth understanding of the market. The formation of LCPF expanded LaSalle's existing Canadian real estate product suite and investment vehicles, which include a series of closed-end commingled funds as well as separate accounts.
About LaSalle Investment Management 
LaSalle Investment Management is one of the world's leading real estate investment managers. On a global basis, we manage approximately $82 billion of assets in private equity, debt and public real estate investments as of Q2 2022. The firm sponsors a complete range of investment vehicles including open- and closed-end funds, separate accounts and indirect investments. Our diverse client base includes public and private pension funds, insurance companies, governments, corporations, endowments and private individuals from across the globe. For more information please visit www.lasalle.com and LinkedIn.
NOTE: This information discussed above is based on the market analysis and expectations of LaSalle and should not be relied upon by the reader as research or investment advice regarding LaSalle funds or any issuer or security in particular. The information presented herein is for illustrative and educational purposes and is not a recommendation, offer or solicitation to buy or sell any securities or to adopt any investment strategy in any jurisdiction where prohibited by law or where contrary to local law or regulation. Any such offer to invest, if made, will only be made to certain qualified investors by means of a private placement memorandum or applicable offering document and in accordance with applicable laws and regulations. Past performance is not indicative of future results, nor should any statements herein be construed as a prediction or guarantee of future results.
Company news

Feb 02, 2023
A perfect score for Disability Inclusion
4 min read
List recognizes JLL's industry reputation for social responsibility, global competitiveness and quality of management

Feb 01, 2023
One of the World's Most Admired Companies
4 min read
List recognizes JLL's industry reputation for social responsibility, global competitiveness and quality of management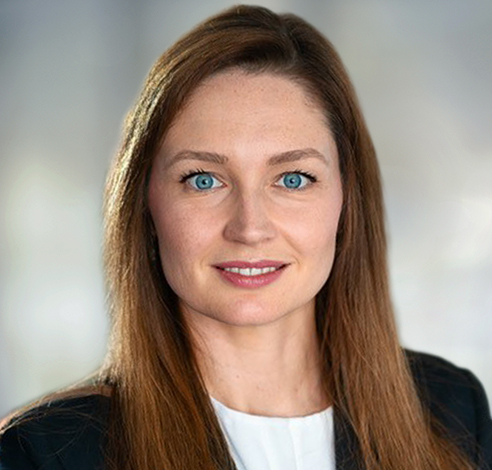 Jan 19, 2023
Beverley Kilbride appointed COO, Europe
LaSalle Investment Management ("LaSalle") today announces that Beverley Kilbride has been appointed to the role of Chief Operating Officer (COO), Europe.
No results found