LaSalle Investment Management ("LaSalle") announced that its flagship core institutional real estate fund, LaSalle Property Fund ("LPF" or "the fund"), bolstered its life sciences portfolio with a majority interest acquisition in 3215 Merryfield Row, a Class A+ life sciences building located in the heart of the high-barrier-to-entry market of Torrey Pines in San Diego, California. LPF acquired its stake in 3215 Merryfield Row through a joint venture with a publicly traded REIT.
The investment aligns with the fund's strategy of investing in best-in-class life sciences properties in high-conviction markets as part of its national, diversified portfolio. With the addition of a stake in 3215 Merryfield Row, life sciences and medical office properties now comprise 13 percent of LPF's portfolio. LPF's life science investment includes Illumina's world headquarters, located in the UTC submarket of San Diego, in which it acquired a partial interest in 2019.
Jim Garvey, President of LaSalle Property Fund, said: "We have high conviction in the life sciences sector given the strong tenant demand, which is a function of the continuing advancement in pharmaceuticals, medical devices and therapeutics. 3215 Merryfield Row is an exceptional property, both in its location, and best-in-class construction, and comes with the added bonus of a leading partner who we know and trust. We're very pleased to add 3215 Merryfield Row to LPF's portfolio."
Erick Paulson, LaSalle Acquisitions Officer, added: "This is a special property with a premier location, a strong credit tenant, and an outstanding operating partner for LPF. Life sciences properties continue to be in high demand due to their challenging and often expensive construction and should provide excellent cash flow and appreciation for well capitalized buyers looking to achieve long-term gains."
Constructed in 2018 with state-of-the-art life science specs, the property is fully leased to Vertex, a global biotech company focused on small molecule therapeutics and cystic fibrosis, and serves as one of the company's three global research hubs. Largely considered one of the most architecturally significant life science properties on the West Coast, 3215 Merryfield Row is LEED Gold Certified and includes glass interior walls, a 1,500-square-foot Learning Lab for STEM education programs, an interactive art display in the lobby, and an air circulation system that is designed to bring in 100 percent outside air.
The property also benefits from its coveted location in the sought-after Torrey Pines submarket, which has a life sciences vacancy rate of just 0.3 percent. More broadly, LaSalle Research & Strategy pegs San Diego as the nation's third-best life sciences market. San Diego is home to more than 1,300 life science companies and is comprised of 19.8 million square feet of life science space supported by strong fundamentals, including a record low direct vacancy rate of 2.3 percent and an average triple-net asking rate that has risen 166 percent since 2015.
About LaSalle Investment Management
LaSalle Investment Management is one of the world's leading real estate investment managers. On a global basis, we manage approximately $82 billion of assets in private equity, debt and public real estate investments as of Q2 2022. The firm sponsors a complete range of investment vehicles including open- and closed-end funds, separate accounts and indirect investments. Our diverse client base includes public and private pension funds, insurance companies, governments, corporations, endowments and private individuals from across the globe. For more information please visit www.lasalle.com and LinkedIn.
NOTE: This information discussed above is based on the market analysis and expectations of LaSalle and should not be relied upon by the reader as research or investment advice regarding LaSalle funds or any issuer or security in particular. The information presented herein is for illustrative and educational purposes and is not a recommendation, offer or solicitation to buy or sell any securities or to adopt any investment strategy in any jurisdiction where prohibited by law or where contrary to local law or regulation. Any such offer to invest, if made, will only be made to certain qualified investors by means of a private placement memorandum or applicable offering document and in accordance with applicable laws and regulations. Past performance is not indicative of future results, nor should any statements herein be construed as a prediction or guarantee of future results.
Company news

Feb 02, 2023
A perfect score for Disability Inclusion
4 min read
List recognizes JLL's industry reputation for social responsibility, global competitiveness and quality of management

Feb 01, 2023
One of the World's Most Admired Companies
4 min read
List recognizes JLL's industry reputation for social responsibility, global competitiveness and quality of management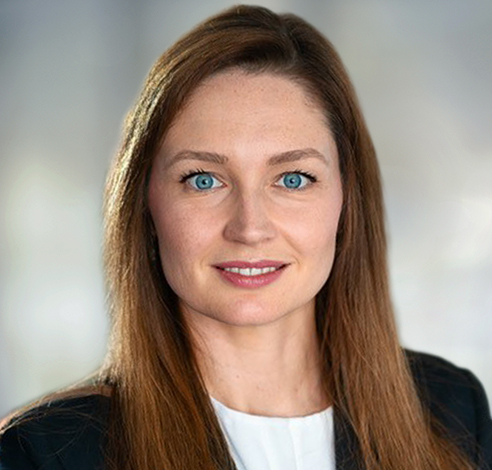 Jan 19, 2023
Beverley Kilbride appointed COO, Europe
LaSalle Investment Management ("LaSalle") today announces that Beverley Kilbride has been appointed to the role of Chief Operating Officer (COO), Europe.
No results found