LaSalle Investment Management ("LaSalle") announced that its flagship core real estate fund in Canada, LaSalle Canada Property Fund ("LCPF" or "the fund"), expanded its portfolio with the acquisition of a portfolio of three properties in Toronto in partnership with TAS, an industry leader in impact-driven development and asset management. These acquisitions represent the first phase of a broader 50/50 joint venture between LaSalle and TAS that is targeting to deploy $120 million in capital, inclusive of planned capital expenditures.
The investment exemplifies new opportunities LaSalle is seeing for LCPF within its defined investment guidelines, which is to focus on adaptive re-use, lease-up and stabilization of properties in up-and-coming neighborhoods throughout Toronto. In this particular instance, the investment thesis is underpinned by environmental and social best practices while still delivering attractive overall investment returns for LCPF.
The joint venture's sustainability initiatives targeted for implementation should improve the acquired properties' energy efficiency and reduce carbon footprints through adaptive re-use instead of demolition and new construction. The joint venture will also aim to promote social initiatives anchored by the joint venture's transformation of former industrial buildings into what the joint venture hopes will be lively community hubs in partnership with small businesses, charitable and not-for-profit organizations, some of whom will pay below-market rents.
The three initial acquisitions are:
142 Vine Avenue: a 2-story, 19,000-square-foot light industrial property located in the heart of Toronto's Junction area that will be repositioned to an energy efficient, in-fill flex office asset for commercial, community and arts uses.
55 Milne: a 130,000-square-foot light industrial property that was previously a single-tenant manufacturing facility, which will also be repositioned into an energy efficient, community-serving property.
772 Warden: Located in the emerging Golden Mile neighborhood with access to public transit, this more than 84,000-square-foot property will retain its light industrial character and include community-serving uses.
The acquisition brings LCPF's value-add allocation up to 5.5 percent, which is within LCPF's20 percent value-add cap, and will increase its portfolio on a pro forma basis to approximately $1.8 billion.
John McKinlay, CEO of LaSalle Canada, said: "This is an exciting, unique and worthy acquisition for our core flagship LaSalle Canada Property Fund in that it embodies the application of LaSalle's key ESG initiatives while simultaneously positioning LCPF for attractive investment returns based on our underwriting. We're thrilled to partner with TAS, an experienced industry leader in this space, on this project to thoughtfully revive obsolete spaces, enhance neighborhoods and give communities spaces they can use for good."
Mazyar Mortazavi, President & CEO of TAS, said: "We are proud and excited to drive profit and purpose together with LaSalle through this exceptional portfolio of community hubs. The partnership builds on TAS's proven track-record of delivering outsized value in emerging Toronto neighborhoods, and will be leveraged to deliver a broad range of impact objectives, including building social capital, expanding affordability and equity, and tackling climate change."
Mike Cornelissen, Senior Vice President of Acquisitions, added: "There is significant market dislocation in Toronto for repurposing rather than demolishing certain assets, and a tangible opportunity to invest ahead of the path of growth in areas like the Golden Mile and the Junction. This investment thesis capitalizes on that opportunity, with the added benefit of making spaces available for community organizations that can carry out their valuable missions. I strongly believe that with LaSalle and TAS aligned on this project, we can create significant positive impact for both the community and our investors."
LaSalle Canada Property Fund recently received a 5-star rating in the 2021 Global Real Estate Sustainability Benchmark (GRESB), the highest attainable rating. The GRESB rating is based on a fund's GRESB Score and its quintile position relative to all participants in the assessment. Those funds in the top quintile are awarded a 5-star rating. It's the second year in a row the Fund has received a 5-star rating, and it improved its overall score over the prior year.
About LaSalle in Canada
On an aggregate basis, LaSalle has executed more than C$7 billion in Canadian real estate since 2000, providing it with an in-depth understanding of the market. The formation of LCPF expanded LaSalle's existing Canadian real estate product suite and investment vehicles, which include a series of closed-end commingled funds as well as separate accounts.
About TAS
TAS is an unconventional impact company that promotes connected neighbourhoods and, caring, committed communities. As a Certified B Corporation, TAS is an industry leader in impact development with an active pipeline and portfolio totaling more than 6 million square feet across 18 properties throughout the Greater Toronto and Hamilton Area.
TAS focuses on tackling climate change, expanding affordability and equity, and building social capital to create neighbourhoods – and ultimately cities – where people can thrive and belong. TAS partners with investors to shape and amplify this vision. Join in by visiting tasdesignbuild.com and following our journey on LinkedIn, Instagram, and Twitter.
About LaSalle Canada Property Fund (LCPF)
LCPF is an open-ended fund targeting core properties in major markets across Canada. The fund is targeting commitments from Canadian and global institutional investors seeking access to the Canadian real estate market through a diversified, income-oriented vehicle. Launched in 2017, the fund aims to provide investors with immediate exposure to a diverse and mature portfolio comprised of office, industrial, mixed-use, retail and multifamily assets. Through its near-term pipeline of potential future investments, the fund will seek to take advantage of mispriced assets as it continues to grow.
About LaSalle Investment Management
LaSalle Investment Management is one of the world's leading real estate investment managers. On a global basis, we manage approximately $77 billion of assets in private equity, debt and public real estate investments as of Q4 2021. The firm sponsors a complete range of investment vehicles including open- and closed-end funds, separate accounts and indirect investments. Our diverse client base includes public and private pension funds, insurance companies, governments, corporations, endowments and private individuals from across the globe. For more information please visit www.lasalle.com and LinkedIn.
NOTE: This information discussed above is based on the market analysis and expectations of LaSalle and should not be relied upon by the reader as research or investment advice regarding LaSalle funds or any issuer or security in particular. The information presented herein is for illustrative and educational purposes and is not a recommendation, offer or solicitation to buy or sell any securities or to adopt any investment strategy in any jurisdiction where prohibited by law or where contrary to local law or regulation. Any such offer to invest, if made, will only be made to certain qualified investors by means of a private placement memorandum or applicable offering document and in accordance with applicable laws and regulations. Past performance is not indicative of future results, nor should any statements herein be construed as a prediction or guarantee of future results.
Company news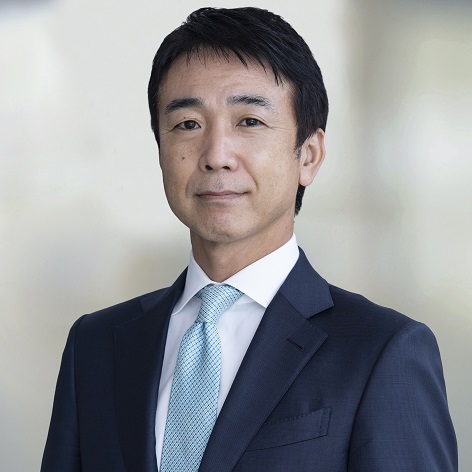 Mar 08, 2023
Kunihiko (Nick) Okumura appointed CEO and Representative Director, LaSalle Japan and Itaru Nogami appointed Fund Manager of the LaSalle Japan Property Fund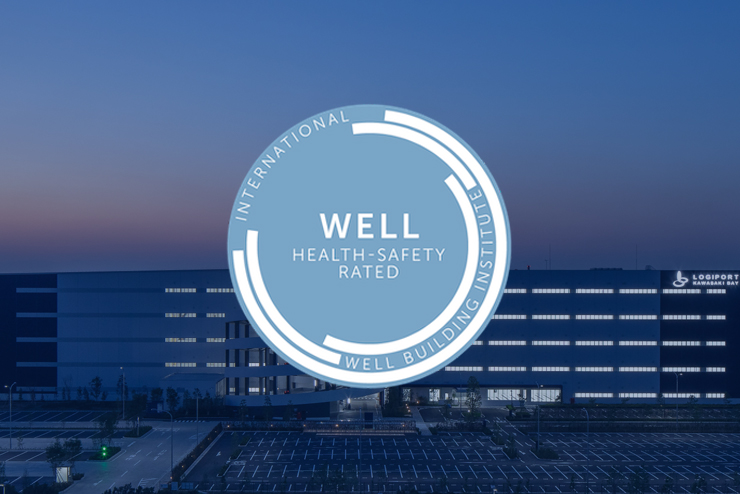 Feb 27, 2023
LaSalle earns WELL Health-safety rating on 193 North American and Asia Pacific properties
LaSalle has earned the WELL Health-safety rating on 193 North American and Asia Pacific properties, 43 properties more than last year.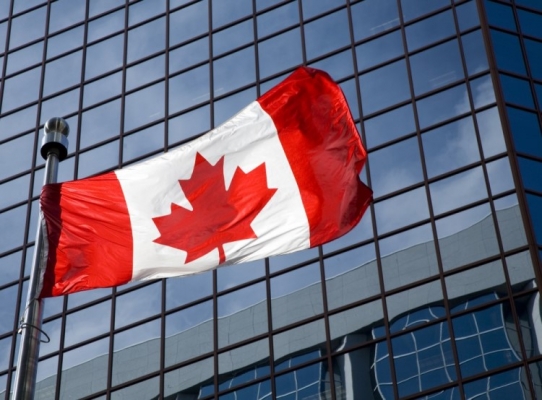 Feb 14, 2023
LaSalle Canada Property fund celebrates five-year anniversary
4 min read
Celebrating the five year anniversary of the LaSalle Canada Property Fund.
No results found