TORONTO (Feb. 14, 2023) – LaSalle Investment Management ("LaSalle") is celebrating five years since the launch of its flagship core real estate fund in Canada, the LaSalle Canada Property Fund ("LCPF" or "the fund"). Since its launch in 2017, the fund's investment objective has been to outperform the MSCI Canada Property Fund Index ("the index") by 100 basis points on a gross, five-year rolling basis. It has achieved that goal over the past five years. Additionally, the fund has maintained top quartile performance against the index over 1-, 3- and 5-year periods on a gross basis as of December 31, 2022. LCPF has also grown its gross asset value by 4.5 times since inception to more than C$2.3 billion across 33 investments with interests in 53 properties.
John McKinlay, CEO of LaSalle Canada, said: "We're proud to have reached the five-year threshold for LaSalle Canada Property Fund. While LaSalle has a rich history of operating in Canada since 2000, this is a critical milestone for LCPF, and a testament to the staying power of the fund and its goal of providing investors income through access to Canada's highest quality core real estate in the country's top markets. Canada is an outstanding destination for capital looking to take advantage of solid real estate fundamentals, including strong immigration, job growth, and tenant demand for core product across key sectors. Thank you to our investors for their continued commitment."
Sam Barbieri, LaSalle Managing Director of Development and Fund Management, added: "Through patience and a dedicated strategy of acquiring and developing high quality assets across Canada's six major metros, we've been able to construct a fundamentally strong portfolio for LCPF that continues to prove its resilience. On the sustainability front, we're proud to have achieved two four-star and two five-star GRESB ratings, having improved the fund's score each year. LCPF also ranks well in the index in terms of physical climate risk, having one of the lowest value at risk, in accordance with annual physical climate risk assessments conducted by the fund."
LCPF's portfolio totals nearly 9.5 million square feet across Vancouver, Calgary, Edmonton, Toronto, Ottawa and Montreal – the key markets in Canada's investible real estate universe. The portfolio includes industrial, multifamily, office, retail and mixed-use properties, along with select development projects in these sectors. Among its marquee properties are:
Maison Manuvie, a trophy office property in Montreal (designated LEED Platinum CS and BOMA Best Platinum)
Rideau & Chapel, a 25-story, 315-unit rental apartment development in downtown Ottawa, with entitlements permitting the future construction of an additional 318 units
The Greater Toronto Area Logistics Portfolio, a three-building, Class A logistics portfolio, which totals nearly 610,000 square feet of rentable area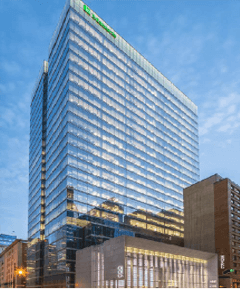 Sustainability initiatives continue to be a key driver in the active asset management of the portfolio. More than 85% of the properties in the portfolio have received a sustainability certification, including 7 that hold LEED certifications, 6 BOMA Best certifications and 9 WELL Health-Safety certifications. LCPF has also submitted to the Global Real Estate Sustainability Benchmark (GRESB) for all five years, earning back-to-back 5-star ratings in 2020 and 2021.
Amy Barsich, LaSalle Managing Director and LCPF CFO, said: "While the market has evolved since LCPF launched five years ago, LCPF's thesis and principles continue to hold up and produce income for our investors. We look forward to continuing to serve our investors for years to come."
About LaSalle in Canada
On an aggregate basis, LaSalle has executed more than C$8 billion in Canadian real estate since 2000, providing it with an in-depth understanding of the market. The formation of LCPF expanded LaSalle's existing Canadian real estate product suite and investment vehicles, which include a series of closed-end commingled funds as well as separate accounts.
About LaSalle Canada Property Fund (LCPF)
LCPF is an open-ended fund targeting core properties in major markets across Canada. The fund is targeting commitments from Canadian and global institutional investors seeking access to the Canadian real estate market through a diversified, income-oriented vehicle. Launched in 2017, the fund aims to provide investors with immediate exposure to a diverse and mature portfolio comprised of office, industrial, mixed-use, retail and multifamily assets. Through its near-term pipeline of potential future investments, the fund will seek to take advantage of mispriced assets as it continues to grow.
About LaSalle Investment Management | Investing Today. For Tomorrow
LaSalle Investment Management is one of the world's leading real estate investment managers. On a global basis, LaSalle manages approximately $79 billion of assets in private and public real estate property and debt investments as of Q4 2022. LaSalle's diverse client base includes public and private pension funds, insurance companies, governments, corporations, endowments and private individuals from across the globe. LaSalle sponsors a complete range of investment vehicles including separate accounts, open- and closed-end funds, public securities and entity-level investments. For more information, please visit us on LinkedIn.
Forward looking statement
The information discussed above is based on the market analysis and expectations of LaSalle and should not be relied upon by the reader as research or investment advice regarding LaSalle funds or any issuer or security in particular. The information presented herein is for illustrative and educational purposes and is not a recommendation, offer or solicitation to buy or sell any securities or to adopt any investment strategy in any jurisdiction where prohibited by law or where contrary to local law or regulation. Any such offer to invest, if made, will only be made to certain qualified investors by means of a private placement memorandum or applicable offering document and in accordance with applicable laws and regulations. Past performance is not indicative of future results, nor should any statements herein be construed as a prediction or guarantee of future results.
Company news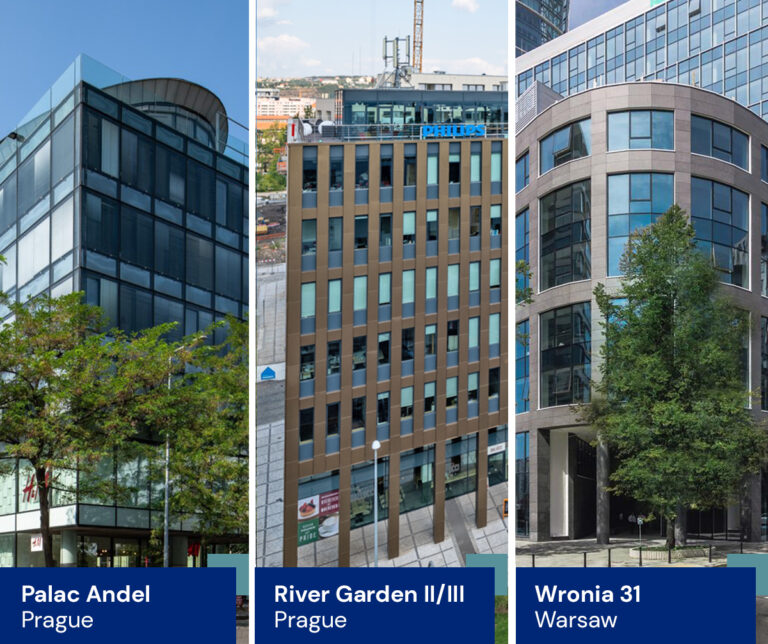 Sep 25, 2023
A Platinum WiredScore certification for three European office buildings
LaSalle office buildings in Prague and Warsaw have achieved Platinum WiredScore certification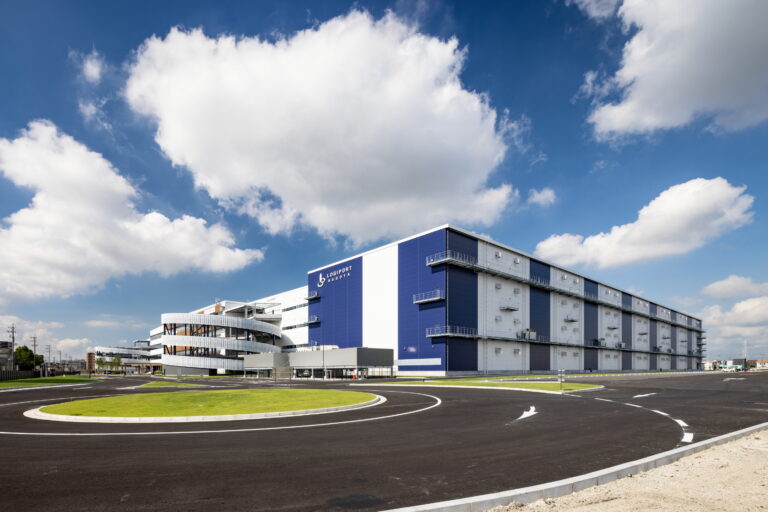 Jul 31, 2023
LaSalle completes development of Logiport Nagoya
The largest multi-tenant logistics facility in the Tokai region features convenient access to central Nagoya as well as environmentally sustainable and community-oriented features.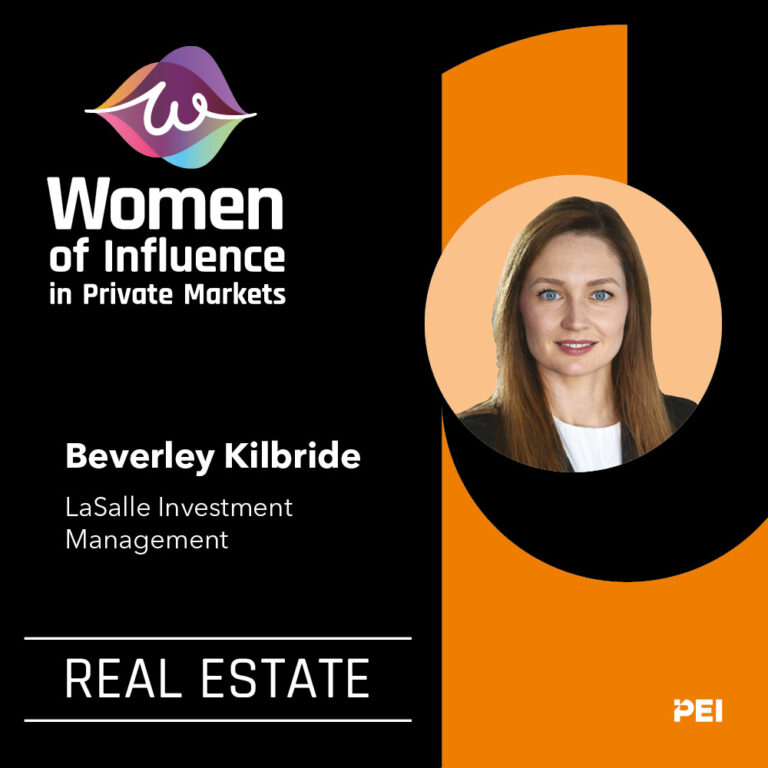 Jul 05, 2023
Beverley Kilbride named to PEI's 2023 list of Women of Influence in Private Markets
The list spotlights women who are reshaping private markets across the globe.
No results found