London ranks as Europe's leading city for projected real-estate occupier demand for the sixth year running in the latest annual edition of the European Cities Growth Index ("ECGI"), published by LaSalle Investment Management ("LaSalle"), the global real estate investment manager. Following closely behind, Paris retains its position as one the "Big Two" European cities owing to its position as one of Europe's key innovation and technology hubs.
While London retains its top position, its ECGI score worsened compared to last year, due to pressures on GDP growth. In 2022, the ECGI score worsened for 57 cities across Europe, the highest number since the Great Financial Crisis.
Polarization between London and UK regional cities also continued to widen in this year's index.
Conversely, German cities proved to be less volatile in economic crisis and complementary of each other, with four German cities making it into the index's top 20.
More broadly, since the ECGI's inception in 2000, only London, Paris and Munich have consistently ranked in the top 10. Moreover, Amsterdam's inclusion in the list this year comes due to the city's human capital and employment growth prospects which remain exceptionally strong.
Petra Blazkova, Head of Research & Strategy, Core & Core-Plus Capital, Europe at LaSalle said: "This year's findings come amidst significant turbulent macroeconomic headwinds for European markets. Despite their rankings and strong fundamentals, several top European cities will continue to face challenges in the coming months.
"That is why this year's findings and the metrics tracked in the ECGI provide a valuable tool in assessing occupier demand and prospects for real-estate markets as investors look to the property sector for stability amidst a worsening global financial landscape."
Uwe Rempis, Managing Director and Fund Manager of LaSalle E-REGI, added: "Amidst a challenging market backdrop, real estate remains a critical asset class for investors. Our research shows that whilst many cities across Europe were recovering from the pandemic last year, markets now face twin economic and geopolitical challenges, making it imperative for investors to build a diversified portfolio of assets underpinned by long-term resilience."
About LaSalle Investment Management
LaSalle Investment Management is one of the world's leading real estate investment managers. On a global basis, we manage approximately $82 billion of assets in private equity, debt and public real estate investments as of Q2 2022. The firm sponsors a complete range of investment vehicles including open- and closed-end funds, separate accounts and indirect investments. Our diverse client base includes public and private pension funds, insurance companies, governments, corporations, endowments and private individuals from across the globe. For more information please visit www.lasalle.com and LinkedIn.
NOTE: This information discussed above is based on the market analysis and expectations of LaSalle and should not be relied upon by the reader as research or investment advice regarding LaSalle funds or any issuer or security in particular. The information presented herein is for illustrative and educational purposes and is not a recommendation, offer or solicitation to buy or sell any securities or to adopt any investment strategy in any jurisdiction where prohibited by law or where contrary to local law or regulation. Any such offer to invest, if made, will only be made to certain qualified investors by means of a private placement memorandum or applicable offering document and in accordance with applicable laws and regulations. Past performance is not indicative of future results, nor should any statements herein be construed as a prediction or guarantee of future results.
Company news

Feb 02, 2023
A perfect score for Disability Inclusion
4 min read
List recognizes JLL's industry reputation for social responsibility, global competitiveness and quality of management

Feb 01, 2023
One of the World's Most Admired Companies
4 min read
List recognizes JLL's industry reputation for social responsibility, global competitiveness and quality of management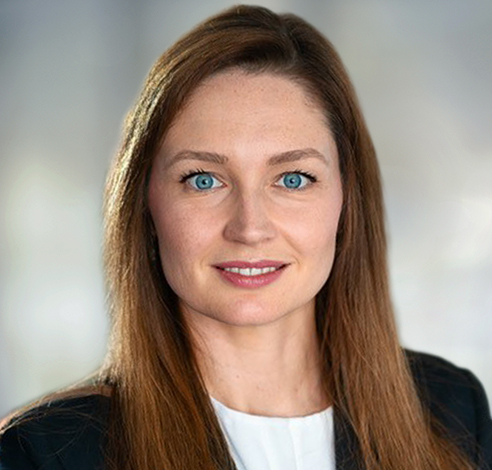 Jan 19, 2023
Beverley Kilbride appointed COO, Europe
LaSalle Investment Management ("LaSalle") today announces that Beverley Kilbride has been appointed to the role of Chief Operating Officer (COO), Europe.
No results found