LaSalle is projecting that the U.S. and Canadian real estate markets will begin to recover in 2021 as market conditions thaw amid the accelerating rollout of COVID-19 vaccines and the associated economic rebound. Increasing clarity is expected throughout the year on real estate pricing and the direction of government policy. However, according to LaSalle's 2021 Investment Strategy Annual (ISA), uncertainty remains for certain property types including office, retail and lodging as long-term hurdles remain.
LaSalle clients can view the full report at: www.lasalle.com/isa
LaSalle is projecting that Gross Domestic Product (GDP) will recover to prior peak levels by the end of 2021 and job growth to follow by 2022–23, with Canada slightly leading the U.S. in terms of jobs recovery. The ISA advises investors to expect a virtuous cycle of increased spending on services leading to business expansion and hiring in late 2021 and into 2022.
Jacques Gordon, Global Head of Research and Strategy at LaSalle, said: "In the 2021 edition of the ISA, our advice for investors is to hold the course. On the other side of the pandemic lies a landscape that real estate investors will recognize, even if it will also be different in surprising ways. The strength of the post-vaccine recovery could be one of those surprises. The secular trends we follow have been simultaneously accelerated and interrupted, and as a result, we undertake a global look at the future of the mainline property types, while also focusing on the rise of viable alternatives. Each country we follow will experience the post-Covid recovery differently. The U.S. and Canada will benefit from healthy capital markets — both debt and equity — and a strong consumer rebound."
Select ISA 2020 findings for the U.S. include:
Throughout 2020, uncertainty about values weighed on capital flows to real estate. But in 2021 and 2022, this pricing uncertainty is expected to clear as capital flows rebound. Importantly, in the U.S. there continue to be property types that can be categorized as "winners" amid historically wide differences in pricing and investor interest. Those property types include industrial, suburban apartments, and some specialty property types, such as medical office, life sciences real estate, and self-storage. Meanwhile, uncertainty remains around conventional office and malls, though questions remain about whether headwinds such as remote working and e-commerce affecting these property types are permanent or temporary.
The pandemic is limiting activity in urban cores in the near term, with apartment demand and rent growth in urban areas severely lagging suburban locations. Real estate investors are right to ask if these are temporary or permanent changes. Pre-pandemic dynamics including ample supply, higher relative yields and favorable demographics were already providing tailwinds for suburban apartments, which were further accelerated by the desire for space amid the COIVD-19 outbreak. Nonetheless, the ISA advises investors to watch for a recovery for urban locations, which will drive demand for urban apartments, offices, and to some extent retail, as the pandemic comes under control and the amenities of urban living once again re-open.
The attractiveness of "secondary" markets will be emphasized throughout 2021 relative to the so-called "primary" or "gateway" markets in the U.S. (e.g., Boston, New York City, Washington DC, Chicago, San Francisco, and Los Angeles). In addition to headwinds such as regulatory burdens, climate risks, property tax risk, and growth challenges of the gateway markets are increasing. Markets with a stronger growth outlook and less regulatory and climate risk, particularly those in the Sunbelt, may pique investor interest as pricing clarity and capital flows evolve through 2021.
Rich Kleinman, Americas Co-CIO and Head of U.S. Research & Strategy at LaSalle, said, "While there remains some uncertainty around certain property types as we head into 2021, on the whole, we see U.S. real estate providing a compelling value proposition for diversified investors. We believe with continued low interest rates, real estate will remain a critical source of long-term yield for investors even amid some short-term headwinds caused by the pandemic."
Canadian Outlook
While Canada initially coped well in the face of COVID-19 by drawing on prior experience with SARS, Western Canada has been hit hard by the collapse in energy prices and COVID-19 cases are rising across the country in a pattern similar to the U.S. Ultimately, the Canadian economy was one of the hardest hit during the pandemic, but the ISA shows it is also poised for one of the largest rebounds. While the Canadian jobs recovery is expected to outpace that of the U.S. in 2021, much of the same questions remain for North America's second largest economy heading into the year. Like the U.S., questions remain about whether there will be further economic stimulus, which proved effective earlier in 2020 and will likely be needed to stave off a possible decline in economic activity. Likewise, questions remain about the attractiveness of urban versus suburban properties. In Canada, urbanization within the major metros has been a significant growth driver in recent years, but the pandemic is driving a renewed interest in suburban locations among companies (i.e., office tenants) and individuals (i.e., apartment and condo residents).
Chris Langstaff, Head of Research and Strategy for Canada at LaSalle, said, "The speed at which the pandemic can be contained in 2021 will largely determine the strength of Canada's economic recovery. We expect continued strong levels of consumer spending and a recovery in trade and output to drive economic growth, while a resumption of immigration will drive population growth. While many service-driven sectors like retail and lodging remain depressed due to limitations on gatherings, we expect a rebound in the second half of 2021."
About LaSalle Investment Management
LaSalle Investment Management is one of the world's leading real estate investment managers. On a global basis, we manage approximately $77 billion of assets in private equity, debt and public real estate investments as of Q4 2021. The firm sponsors a complete range of investment vehicles including open- and closed-end funds, separate accounts and indirect investments. Our diverse client base includes public and private pension funds, insurance companies, governments, corporations, endowments and private individuals from across the globe. For more information please visit www.lasalle.com and LinkedIn.
NOTE: This information discussed above is based on the market analysis and expectations of LaSalle and should not be relied upon by the reader as research or investment advice regarding LaSalle funds or any issuer or security in particular. The information presented herein is for illustrative and educational purposes and is not a recommendation, offer or solicitation to buy or sell any securities or to adopt any investment strategy in any jurisdiction where prohibited by law or where contrary to local law or regulation. Any such offer to invest, if made, will only be made to certain qualified investors by means of a private placement memorandum or applicable offering document and in accordance with applicable laws and regulations. Past performance is not indicative of future results, nor should any statements herein be construed as a prediction or guarantee of future results.
Company news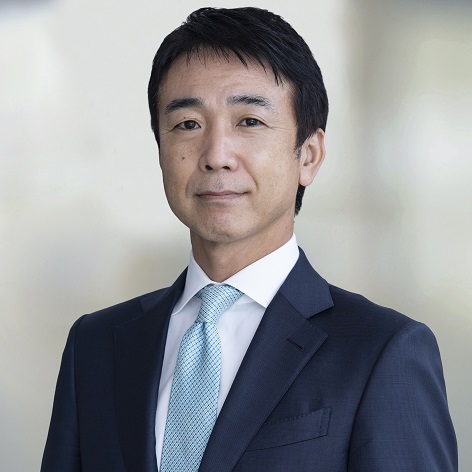 Mar 08, 2023
Kunihiko (Nick) Okumura appointed CEO and Representative Director, LaSalle Japan and Itaru Nogami appointed Fund Manager of the LaSalle Japan Property Fund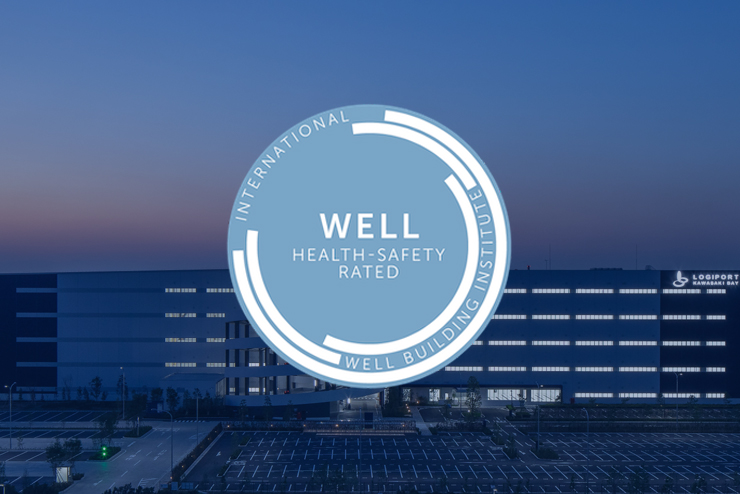 Feb 27, 2023
LaSalle earns WELL Health-safety rating on 193 North American and Asia Pacific properties
LaSalle has earned the WELL Health-safety rating on 193 North American and Asia Pacific properties, 43 properties more than last year.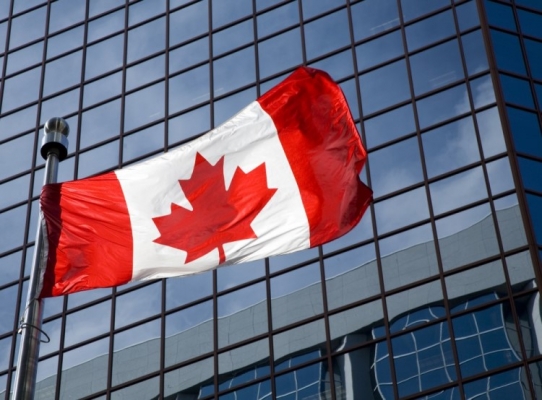 Feb 14, 2023
LaSalle Canada Property fund celebrates five-year anniversary
4 min read
Celebrating the five year anniversary of the LaSalle Canada Property Fund.
No results found