LaSalle Investment Management ("LaSalle"), the global real estate investment manager, today announces the sale of the "Sainte-Cécile" office building in Paris to Deka Immobilien for €165 million. The asset was acquired in March 2020 on behalf of LaSalle's pan-European open-ended fund, Encore+, as part of a sale-and-leaseback transaction with BNP Paribas that also included the [adjoining] landmark office building "Bergère".
Located on rue Sainte-Cécile in the 9th arrondissement, in the heart of Paris, the building offers 9,400m² of rental space, as well as 109 parking spaces. It combines three adjacent buildings, originally constructed in the twentieth century, which were combined in 2004. Two cut-stone façades were retained during the redevelopment, allowing the creation of an efficient and flexible space with an average area of c.1,450m² per floor.
LaSalle retains ownership of "Bergère", the headquarters of BNP Asset Management (formerly Comptoir National d'Escompte de Paris), located at number 14 rue Bergère. With a rental area of 26,400m², it is renowned for its striking façade and exceptional architectural features, such as the main atrium and the monumental staircase, and was the first building in France to obtain HQE certification for building quality subsequent to renovations. The surrounding area hosts a thriving cluster of technology companies and offers a large number of services and a wide range of shops, restaurants, hotels, cinemas, theatres and other amenities.
Beverley Kilbride, France Country Manager at LaSalle, said: "I congratulate our team for successfully completing this sale and executing our strategy at a time of market turbulence. The 9th arrondissement is one of the most popular districts with tenants in Paris, particularly due to the presence of major technology companies. The assets that we manage here are perfectly suited to meet the expectations of the younger generation, both today and in the future, for a central and high-quality working environment."
David Ironside, Fund Manager for Encore+ at LaSalle, adds: "We are very pleased to have completed the sale of Sainte-Cécile, which was the final stage of our wider "Bergère and Sainte-Cécile" acquisition strategy. The resilience of the location and the rental income of Bergère, in addition to the returns from the sale of Sainte-Cécile, represent a very positive contribution to the performance of the Encore+ fund for our investors.
About LaSalle Investment Management
LaSalle Investment Management is one of the world's leading real estate investment managers. On a global basis, we manage approximately $77 billion of assets in private equity, debt and public real estate investments as of Q4 2021. The firm sponsors a complete range of investment vehicles including open- and closed-end funds, separate accounts and indirect investments. Our diverse client base includes public and private pension funds, insurance companies, governments, corporations, endowments and private individuals from across the globe. For more information please visit www.lasalle.com and LinkedIn.
NOTE: This information discussed above is based on the market analysis and expectations of LaSalle and should not be relied upon by the reader as research or investment advice regarding LaSalle funds or any issuer or security in particular. The information presented herein is for illustrative and educational purposes and is not a recommendation, offer or solicitation to buy or sell any securities or to adopt any investment strategy in any jurisdiction where prohibited by law or where contrary to local law or regulation. Any such offer to invest, if made, will only be made to certain qualified investors by means of a private placement memorandum or applicable offering document and in accordance with applicable laws and regulations. Past performance is not indicative of future results, nor should any statements herein be construed as a prediction or guarantee of future results.
Company news

Feb 02, 2023
A perfect score for Disability Inclusion
4 min read
List recognizes JLL's industry reputation for social responsibility, global competitiveness and quality of management

Feb 01, 2023
One of the World's Most Admired Companies
4 min read
List recognizes JLL's industry reputation for social responsibility, global competitiveness and quality of management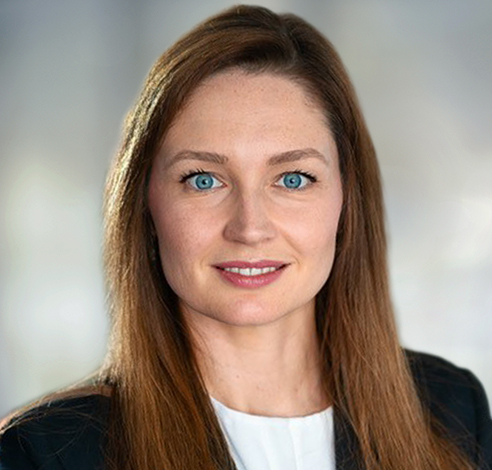 Jan 19, 2023
Beverley Kilbride appointed COO, Europe
LaSalle Investment Management ("LaSalle") today announces that Beverley Kilbride has been appointed to the role of Chief Operating Officer (COO), Europe.
No results found