LaSalle Investment Management ("LaSalle"), the global real estate investment manager, today announces the sale of a warehouse and distribution facility currently leased to Hobbycraft, the UK-based arts & crafts retailer, in Burton upon Trent for a further 8 years. The asset has been acquired by Cabot Properties, for £20 million.
The Hobbycraft facility is based in the Centrum 100 Business Park and comprises a total area of c.213,000 sq ft. Built in 2006, the asset is a modern and high-quality facility that conforms with institutional-grade specifications for industrial properties. LaSalle acquired the property in 2013.
Sophie Simmonds, Fund Manager at LaSalle Investment Management, said: "We're pleased to have realised a highly competitive return for our client on this investment, driven by both capital growth and the stable rental income generated during the asset's six-year hold period. Investor appetite for distribution and logistics properties remains strong and we will continue to capitalise on this buoyant market to focus our industrial investment in those assets that combine prime locations, strong transport connections and attractive supply-demand dynamics."
LaSalle was advised on the sale by Savills.
About LaSalle Investment Management
LaSalle Investment Management is one of the world's leading real estate investment managers. On a global basis, LaSalle manages approximately $67 billion of assets in private and public real estate property and debt investments as of Q2 2019. LaSalle's diverse client base includes public and private pension funds, insurance companies, governments, corporations, endowments and private individuals from across the globe. LaSalle sponsors a complete range of investment vehicles including separate accounts, open- and closed-end funds, public securities and entity-level investments. For more information please visit http://www.lasalle.com, and LinkedIn.
Investing Today. For Tomorrow.
NOTE: This information discussed above is based on the market analysis and expectations of LaSalle and should not be relied upon by the reader as research or investment advice regarding LaSalle funds or any issuer or security in particular. The information presented herein is for illustrative and educational purposes and is not a recommendation, offer or solicitation to buy or sell any securities or to adopt any investment strategy in any jurisdiction where prohibited by law or where contrary to local law or regulation. Any such offer to invest, if made, will only be made to certain qualified investors by means of a private placement memorandum or applicable offering document and in accordance with applicable laws and regulations. Past performance is not indicative of future results, nor should any statements herein be construed as a prediction or guarantee of future results.
About Cabot Properties
Formed in 1986, Cabot was founded with the vision of bringing together a collaborative team of experienced real estate professionals dedicated to creating portfolios of profitable investments through the execution of sound and disciplined strategies. The six senior principals have collectively spent 18 years together executing industrial real estate transactions in markets across the U.S. and Europe and through multiple real estate cycles. In its 30 plus year history, Cabot has invested $9.6 billion in 181 million sf of industrial real estate, of which $7.3 billion has been realized. During this time, Cabot has managed and operated over 1,390 buildings comprised of over 3,800 tenants.
Company news

Feb 02, 2023
A perfect score for Disability Inclusion
4 min read
List recognizes JLL's industry reputation for social responsibility, global competitiveness and quality of management

Feb 01, 2023
One of the World's Most Admired Companies
4 min read
List recognizes JLL's industry reputation for social responsibility, global competitiveness and quality of management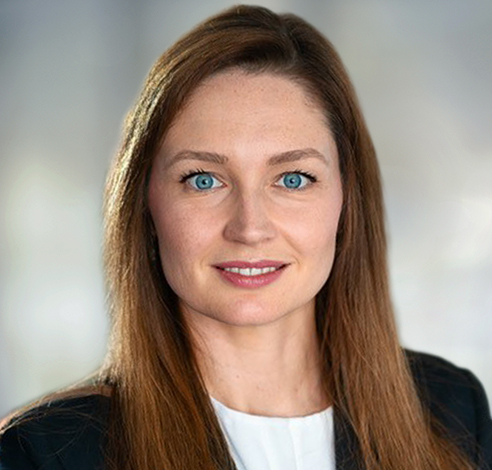 Jan 19, 2023
Beverley Kilbride appointed COO, Europe
LaSalle Investment Management ("LaSalle") today announces that Beverley Kilbride has been appointed to the role of Chief Operating Officer (COO), Europe.
No results found