LaSalle Investment Management ("LaSalle") has partnered with Volta Trucks, the leading and disruptive full-electric commercial vehicle manufacturer and services provider, to launch the first Volta Trucks Hub in the UK. The Hub will serve the battery electric Volta Zero vehicles that are set to operate on the streets of London from early 2023. The Hub is the second service and maintenance facility announced by Volta Trucks, after Bonneuil-sur-Marne in Paris, with further centres in other European cities to be announced in due course.
Volta Trucks will soon begin fitting out the facility in London, which is on White Hart Lane in Tottenham, near many of Volta Trucks initial UK-based customers, and within easy reach of all of east and west London's significant logistics centres. The facility covers 30,000 sq feet, operating eight workshop bays. It will also accommodate a showroom, admin offices, a Volta Trucks Academy training centre and Call Centre that will provide the interface between customers and the company's team of technical and commercial experts.
With sustainability at the heart of the Volta Trucks brand, the new Volta Trucks Hub in London is at the cutting edge of building design. LaSalle has managed the refurbishment of the facility to create a net zero carbon property in operation, with a photovoltaic panel system on its roof, converting sunlight into energy for the site, and a passive solar wall, optimising the heating and ventilation of the building. It is also designed with a charging infrastructure to support 50kW fast charging of Volta Zero vehicles while they are being maintained. Overall, the facility has an A+ EPC rating and has been designed to achieve the BREAAM 'Excellent' rating.
The Volta Trucks Hub in London is part of a wider representation strategy that will see a vehicle service offering across all launch locations of Paris, London, Madrid, Milan, the Rhine-Ruhr region of Germany, and the Randstad region of the Netherlands. The network of Hubs will be a critical enabler of the company's innovative Truck as a Service offer, that sets out to revolutionise the finance and servicing of commercial vehicle fleets.
Truck as a Service will accelerate the adoption of electric commercial vehicles by delivering a frictionless and hassle-free way to electrify fleets, while de-risking the migration for Fleet Operators. Truck as a Service supports every step of the electrification migration by offering a single, affordable, monthly fee that funds the use of a full-electric Volta Zero vehicle, and all of its servicing, maintenance, insurance and training requirements, maximising the uptime and operational efficiency of the vehicle.
Confirming the Volta Trucks Hub in London, Casper Norden, Chief Fleet Solutions Officer of Volta Trucks, said: "London and Paris are Volta Trucks' initial launch markets, and the availability of service and maintenance facilities is key for customer's trust and confidence in our ability to deliver on our promises, and maintain the uptime of their vehicles. The search for the right location with the right environmental credentials has been extensive, but our new Volta Trucks Hub in Tottenham gives us, and our customers, everything needed to introduce our innovative truck into the important UK market and be fully operational from day one."
Edd Fitch, Director of Asset Management, LaSalle Investment Management, added: "We are thrilled to partner with Volta Trucks to launch its first Volta Trucks Hub in the UK. This Hub will bring Volta Trucks' innovative, full-electric commercial vehicles to the UK's logistics sector, supporting our collective ambition for cleaner and more sustainable city centre environments.
"LaSalle has managed an extensive refurbishment of the facility at White Hart Lane to create a market-leading Net Zero Carbon logistics property in operation, and we continue to invest in our property portfolio across Europe to meet the ever-evolving demands of future tenants around sustainability, wellbeing, quality, amenities and infrastructure. We look forward to seeing the first Volta Zero vehicles on London's streets early next year."
About LaSalle Investment Management
LaSalle Investment Management is one of the world's leading real estate investment managers. On a global basis, we manage approximately $82 billion of assets in private equity, debt and public real estate investments as of Q2 2022. The firm sponsors a complete range of investment vehicles including open- and closed-end funds, separate accounts and indirect investments. Our diverse client base includes public and private pension funds, insurance companies, governments, corporations, endowments and private individuals from across the globe. For more information please visit www.lasalle.com and LinkedIn.
NOTE: This information discussed above is based on the market analysis and expectations of LaSalle and should not be relied upon by the reader as research or investment advice regarding LaSalle funds or any issuer or security in particular. The information presented herein is for illustrative and educational purposes and is not a recommendation, offer or solicitation to buy or sell any securities or to adopt any investment strategy in any jurisdiction where prohibited by law or where contrary to local law or regulation. Any such offer to invest, if made, will only be made to certain qualified investors by means of a private placement memorandum or applicable offering document and in accordance with applicable laws and regulations. Past performance is not indicative of future results, nor should any statements herein be construed as a prediction or guarantee of future results.
Company news

Feb 02, 2023
A perfect score for Disability Inclusion
4 min read
List recognizes JLL's industry reputation for social responsibility, global competitiveness and quality of management

Feb 01, 2023
One of the World's Most Admired Companies
4 min read
List recognizes JLL's industry reputation for social responsibility, global competitiveness and quality of management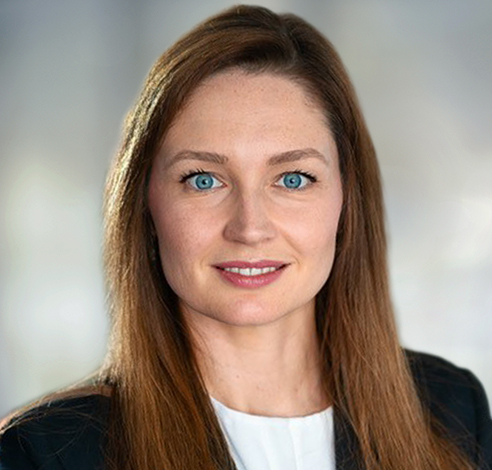 Jan 19, 2023
Beverley Kilbride appointed COO, Europe
LaSalle Investment Management ("LaSalle") today announces that Beverley Kilbride has been appointed to the role of Chief Operating Officer (COO), Europe.
No results found