As macroeconomic and geopolitical trends generate concern, investors are weighing the impact of inflation, rising rates and an uncertain economic outlook. Clarity remains elusive in many areas of real estate, but LaSalle's Insights, Strategy and Analysis (ISA) Outlook 2023 makes the case that looking through the acute phase of volatility can lead investors to find patterns and identify opportunities.
The full report can be viewed at: www.lasalle.com/isa
As the 2022 Investment Strategy Annual predicted, two areas of continued strength are the residential (encompassing both single-family rental and apartments) and industrial sectors, which continue to see healthy fundamentals. But, as the report notes, price discovery across the market remains difficult, and many sellers are anchoring to aspirational "peak" pricing, perpetuating a bid-ask gap and reducing transaction volume.
The report "looks through" this current period of volatility to a potentially more positive second half of 2023 and 2024 as economic growth recovers and new supply remains limited, potentially providing a rebound in rent growth for investors with holdings in sectors that are underpinned by solid fundamentals.
Brian Klinksiek, incoming Global Head of Research and Strategy at LaSalle, said: "Crises go through phases, but we humans are wired with recency bias that causes us to worry that short term pain could last forever. However, we've been through up and down cycles before, and we will eventually enter a more stable phase in the capital markets. Even now there remain opportunities within real estate for well-capitalized investors who understand the nuances of local markets and sectors."
Select ISA Outlook 2023 findings for North America include:
Inflation and higher rates continued to be key headlines in 2022. Many investors slowed transaction activity due to worries about the cost of capital. Many leveraged buyers were sidelined and may continue to be in early 2023. Expectations are interest rate pressures may start to ease, though this may come at the expense of a recession in Canada and the US early next year. The report lays out an expectation of returned economic growth in 2024 more in line with pre-pandemic norms.
A "post-pandemic steady state" has emerged, with lockdowns in the region now in the rearview mirror and data showing people exhibiting pre-pandemic levels of activity – at least when it comes to leisure. Hospitality has benefitted from this rebound, and well-located convenience retail is getting an uplift. Office, however, remains negatively affected. The report discusses the weak return to office in the US and Canada, and the dim outlook for office performance in the next several years.
Industrial, single-family rental and apartments have much stronger fundamentals than office, though they are still impacted by rising interest rates. The expectation is these sectors will produce positive rent growth in 2023, albeit below the 2021 and 2022 inflation-fueled spike. Meanwhile, medical office is a haven for investors given its resilience to economic cycles.
Market selection must now include assessment of climate risk exposure. Hurricane Ian, potentially the costliest hurricane in US history in terms of damages, was a reminder that climate risk will impact asset performance in a variety of ways.
Rich Kleinman, Co-CIO and Head of Research & Strategy for the Americas at LaSalle, said, "While private real estate is often slower to re-price than public real estate, it is impacted by the same capital markets pressures driven by inflation and rising interest rates. In the short term, we expect price discovery to be slow in the US as both buyers and sellers have shifting price expectations. However, we believe this uncertainty can produce opportunity if you have the right insights on markets and sectors. This will be challenging and will require investors to weigh short-term value with long-term portfolio objectives."
Chris Langstaff, Head of Research & Strategy for Canada at LaSalle, said, "We anticipate some short-term softening in the Canadian economy, especially given that household wealth is closely tied to home prices. However, Canada's high levels of immigration will help the country with a more rapid recovery and the demand generated will allow real estate markets to quickly recover."
About LaSalle Investment Management | Investing Today. For Tomorrow.
LaSalle Investment Management is one of the world's leading real estate investment managers. On a global basis, LaSalle manages approximately $79 billion of assets in private and public real estate property and debt investments as of Q3 2022. LaSalle's diverse client base includes public and private pension funds, insurance companies, governments, corporations, endowments and private individuals from across the globe. LaSalle sponsors a complete range of investment vehicles including separate accounts, open- and closed-end funds, public securities and entity-level investments. For more information, please visit http://www.lasalle.com, and LinkedIn.
Forward looking statement
NOTE: This information discussed above is based on the market analysis and expectations of LaSalle and should not be relied upon by the reader as research or investment advice regarding LaSalle funds or any issuer or security in particular. The information presented herein is for illustrative and educational purposes and is not a recommendation, offer or solicitation to buy or sell any securities or to adopt any investment strategy in any jurisdiction where prohibited by law or where contrary to local law or regulation. Any such offer to invest, if made, will only be made to certain qualified investors by means of a private placement memorandum or applicable offering document and in accordance with applicable laws and regulations. Past performance is not indicative of future results, nor should any statements herein be construed as a prediction or guarantee of future results.
Company news

Feb 02, 2023
A perfect score for Disability Inclusion
4 min read
List recognizes JLL's industry reputation for social responsibility, global competitiveness and quality of management

Feb 01, 2023
One of the World's Most Admired Companies
4 min read
List recognizes JLL's industry reputation for social responsibility, global competitiveness and quality of management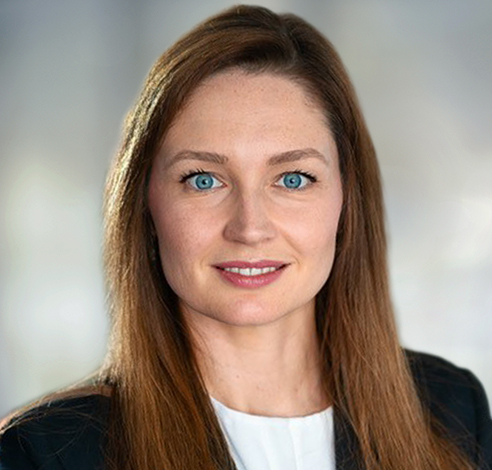 Jan 19, 2023
Beverley Kilbride appointed COO, Europe
LaSalle Investment Management ("LaSalle") today announces that Beverley Kilbride has been appointed to the role of Chief Operating Officer (COO), Europe.
No results found