LaSalle Investment Management ("LaSalle"), the global real estate investment manager, today announces that Richard Craddock has joined to the Debt & Special Situations team in Europe, headed by Amy Klein Aznar. Richard joins as Managing Director for its successful Whole Loan programme (LWLS I/II) which launched earlier this year with €600 million of initial commitments and invests in whole loans across Western Europe, with an initial focus on France, Benelux, Iberia, and Ireland.
Richard has over 12 years of experience in the European real estate finance market and joins the team from Wells Fargo where he was a Director of Commercial Real Estate, supporting investors in originating and structuring financing solutions across a wide range of asset classes and funding structures.
Amy Klein Aznar, Head of Debt & Special Situations at LaSalle, says: "Richard is a great addition and strengthens our senior Debt and Special Sits team. I am delighted that Richard is joining to focus on our successful and growing Whole Loan debt strategies. Given the growth and heightened investment activity of our Debt and Special Situations business in recent years, we have made a number of strategic hires and grown the team to over 30 people and we are well placed to capture investment opportunities across Europe.
LaSalle's Debt & Special Situations has raised €4.5 billion to date, providing borrowers with a wide range of financing solutions by actively investing through its four complementary investment strategies: LaSalle Real Estate Debt Strategies (LREDs), LaSalle Residential Finance (LRF), LaSalle Whole Loan Strategies (LWLS) and Special Sits. LaSalle provides whole loans, mezzanine, development finance, stretched senior loans, preferred / joint venture equity across the UK and Western Europe.
The Debt Investments & Special Situations team has a strong track record of developing strategic relationships with best-in-class borrowers, and has significant experience across various sectors, geographies, deal sizes, and capital structures. Since 2010, the team has committed €3.6 billion of investments across 72 individual transactions.
About LaSalle Investment Management
LaSalle Investment Management is one of the world's leading real estate investment managers. On a global basis, we manage approximately $77 billion of assets in private equity, debt and public real estate investments as of Q4 2021. The firm sponsors a complete range of investment vehicles including open- and closed-end funds, separate accounts and indirect investments. Our diverse client base includes public and private pension funds, insurance companies, governments, corporations, endowments and private individuals from across the globe. For more information please visit www.lasalle.com and LinkedIn.
NOTE: This information discussed above is based on the market analysis and expectations of LaSalle and should not be relied upon by the reader as research or investment advice regarding LaSalle funds or any issuer or security in particular. The information presented herein is for illustrative and educational purposes and is not a recommendation, offer or solicitation to buy or sell any securities or to adopt any investment strategy in any jurisdiction where prohibited by law or where contrary to local law or regulation. Any such offer to invest, if made, will only be made to certain qualified investors by means of a private placement memorandum or applicable offering document and in accordance with applicable laws and regulations. Past performance is not indicative of future results, nor should any statements herein be construed as a prediction or guarantee of future results.
Company news

Feb 02, 2023
A perfect score for Disability Inclusion
4 min read
List recognizes JLL's industry reputation for social responsibility, global competitiveness and quality of management

Feb 01, 2023
One of the World's Most Admired Companies
4 min read
List recognizes JLL's industry reputation for social responsibility, global competitiveness and quality of management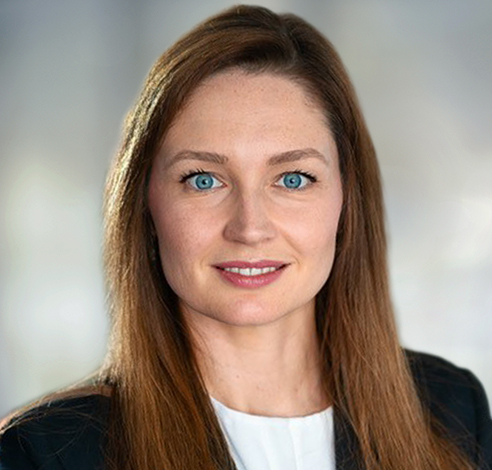 Jan 19, 2023
Beverley Kilbride appointed COO, Europe
LaSalle Investment Management ("LaSalle") today announces that Beverley Kilbride has been appointed to the role of Chief Operating Officer (COO), Europe.
No results found