LaSalle has acquired a modern residential asset in the centre of Berlin on behalf of the Encore+ Fund. This is the first residential investment since the inception of Encore+ in 2006.
This is Encore+'s first residential investment and is a result of the Fund's strategy to increase its exposure to alternative assets, particularly in the strongest Western European cities. Berlin has seen a major uplift in demand as the city's status has risen in recent years, driven by its success as a hub for digital and creative industries as well as the expansion of Government departments returning to the City. Furthermore, it was recently ranked the world's most liquid commercial property market.
Located at Lindenstrasse 73-75b, the residential asset was constructed in 2014 and consists of approx. 200 units, each with a balcony or a terrace, and offers underground parking. It is centrally situated in Berlin's popular Kreuzberg district, one of the most attractive and lively neighbourhoods in the city with a mix of offices, retail, gastronomy, and cultural attractions. The asset lies in an excellent location, only a short walking distance from Gendarmenmarkt and Checkpoint Charlie.
David Ironside, Fund Manager of Encore+, LaSalle Investment Management, said: "We are really happy to continue our asset typology diversification thanks to this acquisition. This is an exciting first residential investment that will provide Encore+ with long-term stable income. Berlin's residential market is highly liquid and offers a very beneficial supply/demand dynamic, with current supply covering less than 1 per cent of actual housing demand.
Andreas Wesner, Head of Investment for Germany at LaSalle Investment Management, said: "This is the ideal first residential investment for the Fund since it is a modern building in an excellent location in Berlin. In the past months we were refining Encore+'s investment strategy in the residential segment and Lindenstrasse 73-75b fulfils all our targeted criteria. The asset is a great starting point for building up a portfolio of similar assets for our investors.
LaSalle was advised on this transaction by Mayer Brown LLP (Legal), Arcadis (Technical), CBRE (Buy side) and Cushman & Wakefield (Valuation). The seller was advised by Greenberg Traurig LLP (Legal) and Colliers (Transaction Broker).
About LaSalle Investment Management
LaSalle Investment Management is one of the world's leading real estate investment managers. On a global basis, we manage approximately $77 billion of assets in private equity, debt and public real estate investments as of Q4 2021. The firm sponsors a complete range of investment vehicles including open- and closed-end funds, separate accounts and indirect investments. Our diverse client base includes public and private pension funds, insurance companies, governments, corporations, endowments and private individuals from across the globe. For more information please visit www.lasalle.com and LinkedIn.
NOTE: This information discussed above is based on the market analysis and expectations of LaSalle and should not be relied upon by the reader as research or investment advice regarding LaSalle funds or any issuer or security in particular. The information presented herein is for illustrative and educational purposes and is not a recommendation, offer or solicitation to buy or sell any securities or to adopt any investment strategy in any jurisdiction where prohibited by law or where contrary to local law or regulation. Any such offer to invest, if made, will only be made to certain qualified investors by means of a private placement memorandum or applicable offering document and in accordance with applicable laws and regulations. Past performance is not indicative of future results, nor should any statements herein be construed as a prediction or guarantee of future results.
Company news

Feb 02, 2023
A perfect score for Disability Inclusion
4 min read
List recognizes JLL's industry reputation for social responsibility, global competitiveness and quality of management

Feb 01, 2023
One of the World's Most Admired Companies
4 min read
List recognizes JLL's industry reputation for social responsibility, global competitiveness and quality of management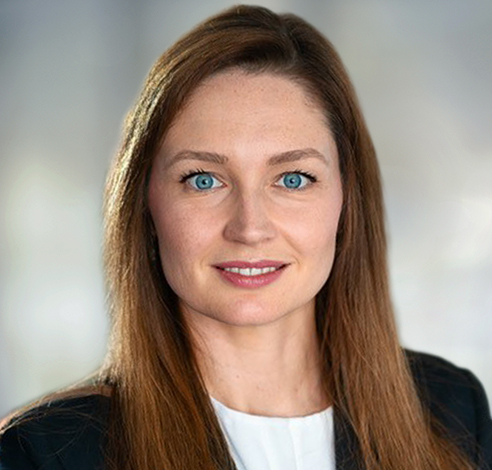 Jan 19, 2023
Beverley Kilbride appointed COO, Europe
LaSalle Investment Management ("LaSalle") today announces that Beverley Kilbride has been appointed to the role of Chief Operating Officer (COO), Europe.
No results found