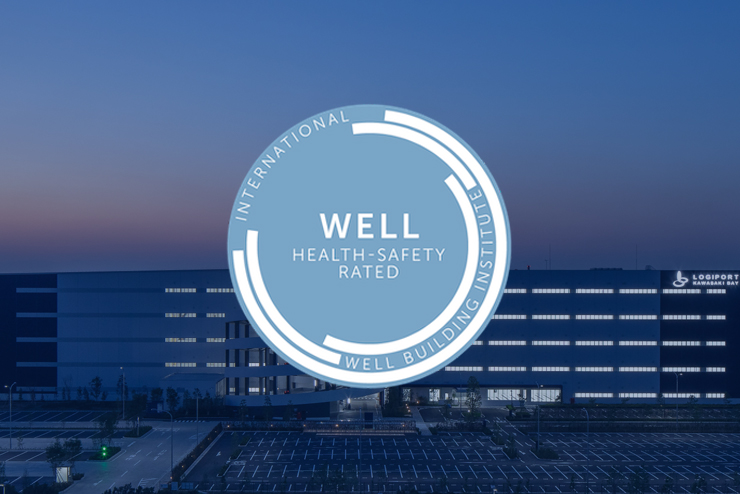 SINGAPORE (April 25, 2022) — LaSalle Investment Management ("LaSalle") is pleased to announce it has earned the WELL Health-Safety Rating on 41 logistics and commercial properties in Asia Pacific through the International WELL Building Institute ("IWBI"). They include 8 properties in Australia, 16 properties in China, 16 properties in Japan and one property in Singapore.
The WELL Health-Safety Rating is an evidence-based, third-party verified rating for all new and existing building and space types focusing on operational policies, maintenance protocols, stakeholder engagement and emergency plans to address a post-COVID-19 environment now and into the future. Designed to empower owners and operators across large and small businesses alike to take the necessary steps in order to prioritize the health and safety of their staff, visitors and stakeholders, the WELL Health-Safety Rating can help guide users in preparing their spaces for re-entry in the wake of the COVID-19 pandemic, instilling confidence in those who come through the building as well as the broader community.
Keith Fujii, LaSalle Head of Asia Pacific, said: "By embracing the WELL Health-Safety standard across our Asia Pacific portfolios, we are taking a further step to create a safe and considerate environment for our tenants and their customers. This achievement reiterates LaSalle's commitment to investing in and managing assets that have a truly positive impact on public health and safety."
Tom Miller, LaSalle Head of Development and Sustainability, Asia Pacific, added: "We are looking forward to working with IWBI to extend this certification program to many more of LaSalle's assets in Asia Pacific in the future."
In order to achieve WELL Health-Safety Rating, the properties implemented features such as improved air and water quality management, health service resources, emergency preparedness programs, enhanced cleaning and sanitation procedures, and increased stakeholder engagement and communication.
About LaSalle Investment Management
LaSalle Investment Management is one of the world's leading real estate investment managers. On a global basis, we manage approximately $82 billion of assets in private equity, debt and public real estate investments as of Q2 2022. The firm sponsors a complete range of investment vehicles including open- and closed-end funds, separate accounts and indirect investments. Our diverse client base includes public and private pension funds, insurance companies, governments, corporations, endowments and private individuals from across the globe. For more information please visit www.lasalle.com and LinkedIn.
NOTE: This information discussed above is based on the market analysis and expectations of LaSalle and should not be relied upon by the reader as research or investment advice regarding LaSalle funds or any issuer or security in particular. The information presented herein is for illustrative and educational purposes and is not a recommendation, offer or solicitation to buy or sell any securities or to adopt any investment strategy in any jurisdiction where prohibited by law or where contrary to local law or regulation. Any such offer to invest, if made, will only be made to certain qualified investors by means of a private placement memorandum or applicable offering document and in accordance with applicable laws and regulations. Past performance is not indicative of future results, nor should any statements herein be construed as a prediction or guarantee of future results.
Company news

Feb 02, 2023
A perfect score for Disability Inclusion
4 min read
List recognizes JLL's industry reputation for social responsibility, global competitiveness and quality of management

Feb 01, 2023
One of the World's Most Admired Companies
4 min read
List recognizes JLL's industry reputation for social responsibility, global competitiveness and quality of management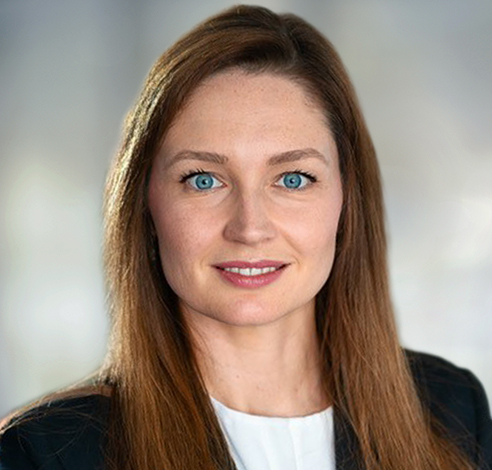 Jan 19, 2023
Beverley Kilbride appointed COO, Europe
LaSalle Investment Management ("LaSalle") today announces that Beverley Kilbride has been appointed to the role of Chief Operating Officer (COO), Europe.
No results found