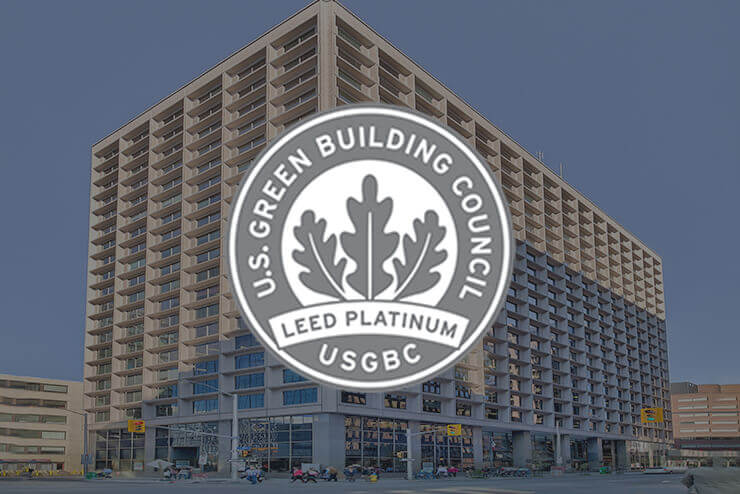 LaSalle Investment Management ("LaSalle") announced that 275 Slater Street, a downtown Ottawa property in its flagship core real estate fund in Canada, LaSalle Canada Property Fund ("LCPF" or "the fund"), earned the prestigious LEED® Platinum v4.1 Certification for Operations and Maintenance. LEED Platinum is the highest distinction for sustainable buildings on the Leadership in Energy and Environmental Design (LEED) Certification Green Building rating system. The system is recognized globally as an indicator of sustainability achievement and leadership. To achieve LEED Platinum, buildings must receive a high score in key areas that measure environmental impact.
Sam Barbieri, SVP, Portfolio Management and Deputy Fund Manager, LCPF, said: "We are extremely proud that 275 Slater achieved the highest level of LEED certification, especially given that the property is 53 years old. While newly constructed assets are often built to LEED standards, updating an asset of this vintage takes considerably more planning and vision. LCPF's focus for this asset, as well as all assets in the portfolio, is to continuously improve environmental performance with the goal of making each asset best-in-class."
Elena Alschuler, Americas Head of Sustainability, added: "Our commitment to sustainability remains a top priority for us as we strive to achieve our goal of net zero carbon by 2050 for our managed portfolio. The LEED Platinum certification at 275 Slater Street is a testament to these continued efforts, and further bolsters LaSalle Canada Property Fund's standing as an industry leader in sustainability in Canada."
Contributing to this certification is the progress 275 Slater Street made on reducing energy and water consumption. Through improvements, the property reduced energy and water consumption by 7 percent and 16 percent respectively since receiving a LEED Gold certification in 2017. In the same four years, the building's waste diversion increased by 2.7 percent. The certification adds to LCPF's recent achievements as a leader in sustainability. LCPF received Five Stars, the highest rating, from the Global Real Estate Sustainability Benchmark (GRESB) for 2019, the most recent year for GRESB ratings.
About LaSalle in Canada
On an aggregate basis, LaSalle has executed more than C$6.6 billion in Canadian real estate since 2000, providing it with an in-depth understanding of the market. The formation of LCPF expanded LaSalle's existing Canadian real estate product suite and investment vehicles, which include a series of closed-end commingled funds as well as separate accounts.
About LaSalle Canada Property Fund (LCPF)
LCPF is an open-ended fund targeting core properties in major markets across Canada. The Fund is targeting commitments from Canadian and global institutional investors seeking access to the Canadian real estate market through a diversified, income-oriented vehicle. Launched in 2017, the Fund aims to provide investors with immediate exposure to a diverse and mature portfolio comprised of office, industrial, mixed-use, retail and multifamily assets. Through its near-term pipeline of potential future investments, the Fund seeks to take advantage of mispriced assets as it continues to grow.
About LaSalle Investment Management
LaSalle Investment Management is one of the world's leading real estate investment managers. On a global basis, we manage approximately $77 billion of assets in private equity, debt and public real estate investments as of Q4 2021. The firm sponsors a complete range of investment vehicles including open- and closed-end funds, separate accounts and indirect investments. Our diverse client base includes public and private pension funds, insurance companies, governments, corporations, endowments and private individuals from across the globe. For more information please visit www.lasalle.com and LinkedIn.
NOTE: This information discussed above is based on the market analysis and expectations of LaSalle and should not be relied upon by the reader as research or investment advice regarding LaSalle funds or any issuer or security in particular. The information presented herein is for illustrative and educational purposes and is not a recommendation, offer or solicitation to buy or sell any securities or to adopt any investment strategy in any jurisdiction where prohibited by law or where contrary to local law or regulation. Any such offer to invest, if made, will only be made to certain qualified investors by means of a private placement memorandum or applicable offering document and in accordance with applicable laws and regulations. Past performance is not indicative of future results, nor should any statements herein be construed as a prediction or guarantee of future results.
Company news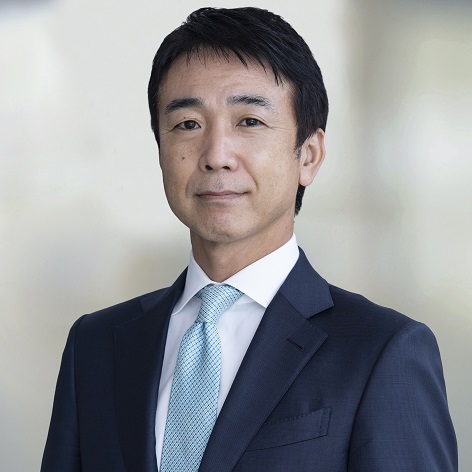 Mar 08, 2023
Kunihiko (Nick) Okumura appointed CEO and Representative Director, LaSalle Japan and Itaru Nogami appointed Fund Manager of the LaSalle Japan Property Fund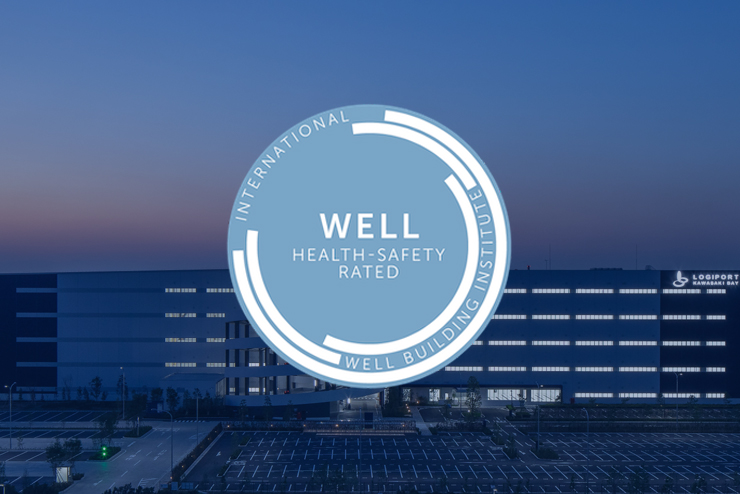 Feb 27, 2023
LaSalle earns WELL Health-safety rating on 193 North American and Asia Pacific properties
LaSalle has earned the WELL Health-safety rating on 193 North American and Asia Pacific properties, 43 properties more than last year.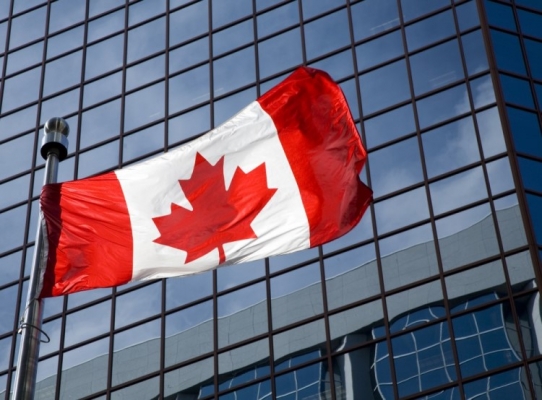 Feb 14, 2023
LaSalle Canada Property fund celebrates five-year anniversary
4 min read
Celebrating the five year anniversary of the LaSalle Canada Property Fund.
No results found