LaSalle Investment Management ("LaSalle") announced that its flagship core real estate fund in Canada, LaSalle Canada Property Fund ("LCPF" or "the fund"), expanded its portfolio with investments in an Ottawa multifamily development and industrial property in Ontario.
The fund purchased a 47.5 percent stake in the Rideau & Chapel multifamily development. The project will comprise a 25-story, 315-unit rental apartment building in downtown Ottawa, with entitlements permitting the future construction of an additional 318 units. The first phase will be delivered in Q4 2022. The building is being developed in partnership with Hazelview Investments (formerly Timbercreek Equities Corp) and Trinity Development Group, with Trinity acting as Development Manager.
The acquisition allows LCPF to use a portion of its 20 percent value-add/development allocation to acquire best-in-class, new construction multifamily rental product.
The fund also closed the acquisition of 99 Savannah Oaks Drive, a modern, 527,568-square-foot, 30-foot clear height, fully leased distribution centre located in Brantford, Ontario with excellent highway connectivity. This high-quality, multi-tenant property benefits from the strong demand of the Greater Toronto Area (GTA) industrial market that has driven growth to the peripheral markets. Brantford is strategically located in a growing industrial market, with proximity and highway access to several key destinations including the US border crossing near Buffalo, GTA West "centre ice" logistics hub, Hamilton Cargo Airport and Cambridge/Kitchener/Guelph.
John McKinlay, CEO of LaSalle Canada, said: "We are pleased to complete these transactions as they fit squarely within LCPF's objective to provide investors with immediate exposure to a diverse and mature portfolio of assets focused in Canada's six major markets. Our conviction in well-located, Class A industrial and multifamily properties remains strong, and we believe these acquisitions will continue to support the strong relative performance of the fund and the sustained interest from multinational and domestic investors."
About LaSalle in Canada
On an aggregate basis, LaSalle has executed more than C$6.6 billion in Canadian real estate since 2000, providing it with an in-depth understanding of the market. The formation of LCPF expanded LaSalle's existing Canadian real estate product suite and investment vehicles, which include a series of closed-end commingled funds as well as separate accounts.
About LaSalle Canada Property Fund (LCPF)
LCPF is an open-ended fund targeting core properties in major markets across Canada. The Fund is targeting commitments from Canadian and global institutional investors seeking access to the Canadian real estate market through a diversified, income-oriented vehicle. Launched in 2017, the Fund aims to provide investors with immediate exposure to a diverse and mature portfolio comprised of office, industrial, mixed-use, retail and multifamily assets. Through its near-term pipeline of potential future investments, the Fund will seek to take advantage of mispriced assets as it continues to grow.
About Hazelview Investments
Hazelview Investments is an active investor, owner and manager of global real estate assets, with over 20 years of operating experience and $9 billion in assets under management. Hazelview employs a global investment and asset management team of more than 70 people in its offices in Toronto, New York, Hong Kong and Hamburg. For more information visit http://www.hazelview.com and LinkedIn.
About Trinity Development Group
Trinity Development Group (TDG), a Toronto-based, full-service real estate development company, has developed over 25 million square feet of retail and mixed-used space across Canada since its inception in 1991. The company focuses on urban multi-residential developments in Toronto and Ottawa. TDG has over 500 units recently delivered or under construction, with another 7,500 units in various stages of entitlement and design stages.
About LaSalle Investment Management
LaSalle Investment Management is one of the world's leading real estate investment managers. On a global basis, we manage approximately $77 billion of assets in private equity, debt and public real estate investments as of Q4 2021. The firm sponsors a complete range of investment vehicles including open- and closed-end funds, separate accounts and indirect investments. Our diverse client base includes public and private pension funds, insurance companies, governments, corporations, endowments and private individuals from across the globe. For more information please visit www.lasalle.com and LinkedIn.
NOTE: This information discussed above is based on the market analysis and expectations of LaSalle and should not be relied upon by the reader as research or investment advice regarding LaSalle funds or any issuer or security in particular. The information presented herein is for illustrative and educational purposes and is not a recommendation, offer or solicitation to buy or sell any securities or to adopt any investment strategy in any jurisdiction where prohibited by law or where contrary to local law or regulation. Any such offer to invest, if made, will only be made to certain qualified investors by means of a private placement memorandum or applicable offering document and in accordance with applicable laws and regulations. Past performance is not indicative of future results, nor should any statements herein be construed as a prediction or guarantee of future results.
Company news

Feb 02, 2023
A perfect score for Disability Inclusion
4 min read
List recognizes JLL's industry reputation for social responsibility, global competitiveness and quality of management

Feb 01, 2023
One of the World's Most Admired Companies
4 min read
List recognizes JLL's industry reputation for social responsibility, global competitiveness and quality of management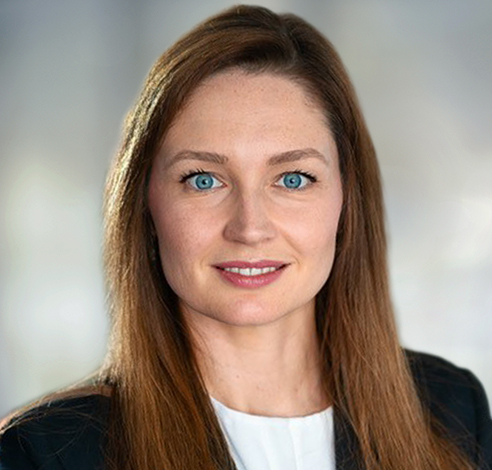 Jan 19, 2023
Beverley Kilbride appointed COO, Europe
LaSalle Investment Management ("LaSalle") today announces that Beverley Kilbride has been appointed to the role of Chief Operating Officer (COO), Europe.
No results found