LaSalle Investment Management ("LaSalle") announced that its flagship core real estate fund in Canada, LaSalle Canada Property Fund ("LCPF" or "the fund"), expanded its portfolio with the acquisition of a portfolio of properties in Montreal and Vancouver. The portfolio, acquired from Ivanhoé Cambridge, includes: A 50 per cent stake in Maison Manuvie at 900 Boulevard de Maisonneuve O, a more than 485,000-square-foot trophy office asset in Montreal. Manulife, whose Quebec headquarters are located in the office tower, will be LaSalle's 50 per cent partner in the property. 50 per cent ownership of Guildford Town Centre, a top performing super-regional mall in the Vancouver suburb of Surrey. Ivanhoé Cambridge will remain a partner in the property. 50 per cent ownership of an 18-acre development site directly north of Guildford Town Centre. Ivanhoé Cambridge will also remain a partner in the parcel.
The acquisition brings LCPF's office and retail allocations up to 42 percent and 19 percent of its approximately $1.8 billion portfolio, respectively, and reinforces its investment thesis of adding core, best-in-class assets with long-term tenancy and strong in-place net-operating income.
John McKinlay, CEO of LaSalle Canada, said: "The addition of Maison Manuvie and Guildford Town Centre, along with the opportunity to develop mixed-use assets in a prime location in the Vancouver area represents an outstanding opportunity for us to strategically use our retail weighting while also gaining exposure to Canada's second largest market in Montreal via the city's marquee office asset. Additionally, it is rare to find an economically viable development site with residential densification potential in Vancouver, where residential fundamentals are extremely favorable for newly built units. We have long sought to enter these markets, and are excited to do so along with exceptional partners in Ivanhoé Cambridge and Manulife."
Stephen Robertson, Head of Canada Acquisitions, added: "There continues to be value available in office and retail assets, especially those in irreplaceable locations and with strong tenant demand. Both Maison Manuvie and Guildford Town Centre are premier properties in their respective asset classes in Canada and position LaSalle and LCPF well as fundamentals for office and retail continue to improve."
Located in Montreal Financial District, Maison Manuvie is 97 per cent leased with a 13.7-year average weighted lease term, and provides tenants direct access to amenities and underground connections to both McGill and Peel subway stations. The property also boasts exceptional sustainability credentials, including: LEED Gold CS and ENERGY STAR® certifications, Building Energy Challenge's Improved Energy Performance Award, and a 2019 BOMA BEST® certification making it the only building in the Greater Montreal Area that has been awarded the Platinum level.
Guildford Town Centre is 95.5 per cent leased, and continues to attract new-to-market tenants including Uniqlo and Muji. The shopping center underwent $280 million in capital improvements completed in 2013, and is LEED Gold certified.
The parcel, located to the north of Guildford Town Centre, is in the process to be zoned for additional residential density, and could therefore allow LCPF to develop a best-in-class multifamily property, the most expensive and sought-after asset class in Canada. Surrey is a target market for multifamily development as it forecast to outpace the population of Vancouver proper within the next 15 years, and has limited supply of new multifamily product.
About LaSalle in Canada
On an aggregate basis, LaSalle has executed more than C$7 billion in Canadian real estate since 2000, providing it with an in-depth understanding of the market. The formation of LCPF expanded LaSalle's existing Canadian real estate product suite and investment vehicles, which include a series of closed-end commingled funds as well as separate accounts.
About Ivanhoé Cambridge
Ivanhoé Cambridge develops and invests in high-quality real estate properties, projects and companies that are shaping the urban fabric in dynamic cities around the world. It does so responsibly, with a view to generate long-term performance. Ivanhoé Cambridge is committed to creating living spaces that foster the well-being of people and communities, while reducing its environmental footprint.
Ivanhoé Cambridge invests internationally alongside strategic partners and major real estate funds that are leaders in their markets. Through subsidiaries and partnerships, the Company holds interests in more than 1,100 buildings, primarily in the industrial and logistics, office, residential and retail sectors. Ivanhoé Cambridge held C$60,4 billion in real estate assets as at December 31, 2020, and is a real estate subsidiary of the Caisse de dépôt et placement du Québec (cdpq.com), a global investment group. For more information: ivanhoecambridge.com.
About LaSalle Investment Management
LaSalle Investment Management is one of the world's leading real estate investment managers. On a global basis, we manage approximately $77 billion of assets in private equity, debt and public real estate investments as of Q4 2021. The firm sponsors a complete range of investment vehicles including open- and closed-end funds, separate accounts and indirect investments. Our diverse client base includes public and private pension funds, insurance companies, governments, corporations, endowments and private individuals from across the globe. For more information please visit www.lasalle.com and LinkedIn.
NOTE: This information discussed above is based on the market analysis and expectations of LaSalle and should not be relied upon by the reader as research or investment advice regarding LaSalle funds or any issuer or security in particular. The information presented herein is for illustrative and educational purposes and is not a recommendation, offer or solicitation to buy or sell any securities or to adopt any investment strategy in any jurisdiction where prohibited by law or where contrary to local law or regulation. Any such offer to invest, if made, will only be made to certain qualified investors by means of a private placement memorandum or applicable offering document and in accordance with applicable laws and regulations. Past performance is not indicative of future results, nor should any statements herein be construed as a prediction or guarantee of future results.
Company News and Events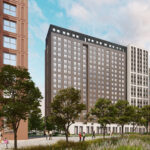 May 10, 2023
LaSalle provides £130 million green loan facility to Greystar for student housing
Loan will support the development of a 770-bed facility in Wembley, London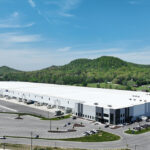 Apr 25, 2023
JLL Income Property Trust acquires Louisville Logistics Center
Seventeen industrial and 9 retail properties totaling more than 10 million square feet earned certifications, further highlighting LaSalle's commitment to achieving sustainability goals across its portfolio.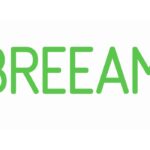 Apr 21, 2023
LaSalle earns BREEAM certifications for 26 US properties
Seventeen industrial and 9 retail properties totaling more than 10 million square feet earned certifications, further highlighting LaSalle's commitment to achieving sustainability goals across its portfolio.
No results found