LaSalle Investment Management ("LaSalle") has raised over US$2.2 billion of equity for LaSalle Asia Opportunity VI ("LAO VI" or "the Fund"), including sidecars and co-investment programmes, exceeding its initial target of US$1.5 billion. The committed capital has been secured from global institutional investors and will provide buying power for over US$7 billion worth of assets.
LAO VI is the sixth in LaSalle's closed-ended, opportunistic fund series focusing on Asia Pacific. In keeping with its predecessor funds, LAO VI seeks to take advantage of mispriced assets with opportunities to add value through repositioning and redevelopment in Asia Pacific's key markets including Australia, China, Hong Kong, Japan, Korea and Singapore, having invested approximately 25% of committed capital so far in a diversified portfolio. To date, the LaSalle Asia Opportunity Fund series has invested in over US$13 billion worth of assets. In the last 10 years, the average asset returns generated by the series have exceeded its target of 18% net IRR.
The fund's investment strategy is led by Kunihiko (Nick) Okumura and Claire Tang in their expanded roles as Co-Chief Investment Officers of LaSalle Asia Pacific, which they assumed in 2021 after former Asia Pacific CEO and CIO Mark Gabbay became LaSalle's Global CEO. With over 40 years of real estate experience between them, Nick and Claire continue to provide steady leadership and build momentum for the growth of LaSalle's business in the region.
Globally, LaSalle has established itself as a significant player in value-add investment strategies and continues to expand its capabilities in this area. "We are focused on bolstering our platform in this strategy across all regions where we operate, to meet the continued investor demand for enhanced alpha throughout market cycles," commented Mark Gabbay, Global Chief Executive Officer.
Keith Fujii, Head of Asia Pacific, commented: "The LaSalle Asia Opportunity Fund series offers investors access to a region with healthy market fundamentals and risk-return diversification opportunities afforded by varying market cycles, backed by the expertise and experience of LaSalle's long-standing Asia Pacific platform which has been operating since 2000."
Marc Montanus, Fund Manager for the LaSalle Asia Opportunity Fund Series, added: "We are pleased to have raised over US$2.2 billion for LAO VI and to have again exceeded our initial target for the Fund, especially against the economic headwinds brought by the pandemic over the past two years. This is testament to our investors' confidence in LaSalle's excellent track record in deploying capital and generating strong investment performance for our clients."
About LaSalle Investment Management
LaSalle Investment Management is one of the world's leading real estate investment managers. On a global basis, we manage approximately $82 billion of assets in private equity, debt and public real estate investments as of Q2 2022. The firm sponsors a complete range of investment vehicles including open- and closed-end funds, separate accounts and indirect investments. Our diverse client base includes public and private pension funds, insurance companies, governments, corporations, endowments and private individuals from across the globe. For more information please visit www.lasalle.com, and LinkedIn.
NOTE: This information discussed above is based on the market analysis and expectations of LaSalle and should not be relied upon by the reader as research or investment advice regarding LaSalle funds or any issuer or security in particular. The information presented herein is for illustrative and educational purposes and is not a recommendation, offer or solicitation to buy or sell any securities or to adopt any investment strategy in any jurisdiction where prohibited by law or where contrary to local law or regulation. Any such offer to invest, if made, will only be made to certain qualified investors by means of a private placement memorandum or applicable offering document and in accordance with applicable laws and regulations. Past performance is not indicative of future results, nor should any statements herein be construed as a prediction or guarantee of future results.
Company news

Feb 02, 2023
A perfect score for Disability Inclusion
4 min read
List recognizes JLL's industry reputation for social responsibility, global competitiveness and quality of management

Feb 01, 2023
One of the World's Most Admired Companies
4 min read
List recognizes JLL's industry reputation for social responsibility, global competitiveness and quality of management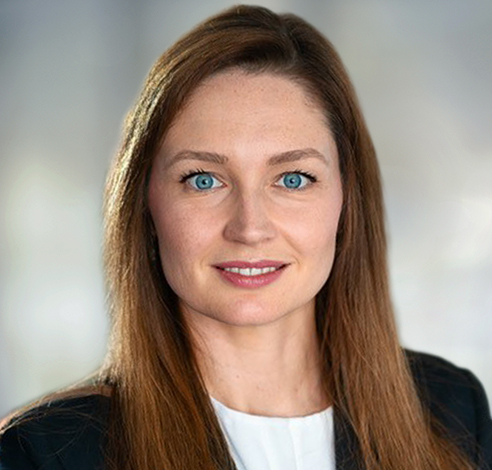 Jan 19, 2023
Beverley Kilbride appointed COO, Europe
LaSalle Investment Management ("LaSalle") today announces that Beverley Kilbride has been appointed to the role of Chief Operating Officer (COO), Europe.
No results found