LaSalle Investment Management ("LaSalle") and Trilogy Real Estate has announced the acquisition of the former London Metropolitan University buildings, 41-71 Commercial Road and the Met Works Building, in the Aldgate district of the London Borough of Tower Hamlets.
The estate includes 133,163 sq ft (NIA) of innovation and education space set inside two buildings on a one-acre site. The campus had previously been in use as workshops and teaching space for London Metropolitan University. LaSalle and Trilogy acquired the site from the Department for Education in a sale facilitated by the government-owned property company LocatED.
The building was acquired subject to over 40% of the space pre-leased to two providers of further and higher education: Nottingham Trent University's Confetti Institute of Creative Technologies, and Access Creative College.
LaSalle and Trilogy were advised in the acquisition by strategic real estate consultancy Kauffmans, which also acted to structure the pre-leasing agreement for both occupiers. The refurbishment programme will create a pathway toward a major creative education centre in a growing area of Central London and has been de-risked through a contract with design build company Oktra.
The Commercial Road campus will be substantially refurbished and expanded to circa 150,000 sq ft, leaving 80,000 sq ft of education and creative learning accommodation available for interested occupants.
Chris Lewis, Managing Director, LaSalle Value-Add Investments, said:
"This investment is a great example of LaSalle's growing Value-Add Investments strategy focusing on creating urban higher education and science accommodation in major gateway markets. Working with Trilogy to secure pre-lets on over 40% of the space provides strong downside protection in this economic environment, and we are looking forward to working closely with Trilogy to replicate the success of our prior investment in East India Dock."
Robert Wolstenholme, Founder and CEO of Trilogy Real Estate, said:
"Trilogy is delighted to be extending our partnership with LaSalle to bring a second major education campus to Tower Hamlets. We previously developed Republic, a 600,000 sq ft campus where education meets business, which demonstrated that London's youngest and fastest growing borough is a great place to be training the talent of the future.
"Aldgate is a place where the next generation of innovators and pioneers live, work, and are educated, in close proximity to the financial centres of the City of London and Canary Wharf, and surrounded by significant innovation ecosystems, particularly in the creative, technology and biomedical sectors. Our project will bring the campus back into use as a centre for higher education, upgrading it to create world-class space fit for the 21st century economy."
Craig Chettle MBE, Chief Executive, Confetti Institute of Creative Technologies, said:
"We're excited to be working with LaSalle and Trilogy on creating a campus that will support our ambitious vision to shape the future creative and entertainment industries. Working closely with our partner, Nottingham Trent University, we look forward to working with businesses and the wider community in East London in preparing for our new students in 2023."
Jason Beaumont, CEO of Access Creative College, said:
"Access Creative College has been educating young creatives in London for over 20-years and it's an absolute pleasure to be able to announce our vision for the future."
"We are thrilled by the opportunity to design and build world-class facilities, alongside a pioneering curriculum in the heart of East London, where our collaboration with employers and higher education will be at the centre of a coherent and connected journey for all our students."
"We look forward to working with all parties involved, to truly create an unrivalled experience and generate future opportunities for the young people of London."
The campus sits within London's strategically significant "Tech Belt" and is surrounded by a substantial cluster of student accommodation, biomedical, and life sciences buildings that extends into the area south of the Royal London Hospital in Whitechapel. The area is renowned for the quality of its amenity offer and the campus benefits from proximity to the leisure opportunities offered by Whitechapel, Spitalfields and the wider East End. The campus is an eight-minute walk from Elizabeth Line services at Whitechapel and a five-minute walk from the London Underground station at Aldgate East.
Previously, Trilogy and LaSalle developed Republic, a unique mixed-use innovation campus where education meets business in East India Dock, providing courses for more than 3,350 students from four major UK universities. Republic provides a high-quality learning environment and leisure offer alongside office space, with initiatives to bring education and business closer together.
About LaSalle Investment Management
LaSalle Investment Management is one of the world's leading real estate investment managers. On a global basis, we manage approximately $82 billion of assets in private equity, debt and public real estate investments as of Q2 2022. The firm sponsors a complete range of investment vehicles including open- and closed-end funds, separate accounts and indirect investments. Our diverse client base includes public and private pension funds, insurance companies, governments, corporations, endowments and private individuals from across the globe. For more information please visit www.lasalle.com and LinkedIn.
NOTE: This information discussed above is based on the market analysis and expectations of LaSalle and should not be relied upon by the reader as research or investment advice regarding LaSalle funds or any issuer or security in particular. The information presented herein is for illustrative and educational purposes and is not a recommendation, offer or solicitation to buy or sell any securities or to adopt any investment strategy in any jurisdiction where prohibited by law or where contrary to local law or regulation. Any such offer to invest, if made, will only be made to certain qualified investors by means of a private placement memorandum or applicable offering document and in accordance with applicable laws and regulations. Past performance is not indicative of future results, nor should any statements herein be construed as a prediction or guarantee of future results.
Company news

Feb 02, 2023
A perfect score for Disability Inclusion
4 min read
List recognizes JLL's industry reputation for social responsibility, global competitiveness and quality of management

Feb 01, 2023
One of the World's Most Admired Companies
4 min read
List recognizes JLL's industry reputation for social responsibility, global competitiveness and quality of management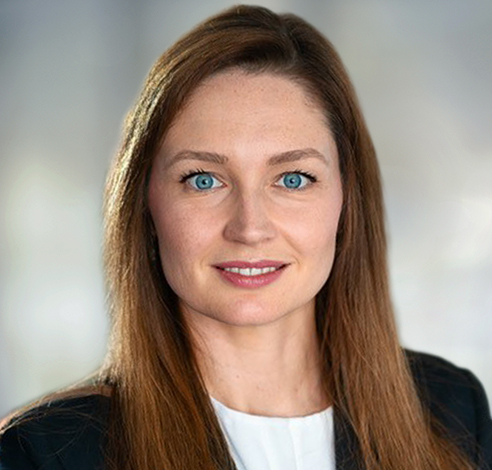 Jan 19, 2023
Beverley Kilbride appointed COO, Europe
LaSalle Investment Management ("LaSalle") today announces that Beverley Kilbride has been appointed to the role of Chief Operating Officer (COO), Europe.
No results found