TOKYO (July 31, 2023) — LaSalle Investment Management ("LaSalle"), in partnership with Tokyu Land Corporation and NIPPO Company, announces today the completion of Logiport Nagoya. With a total floor area of 354,744m2 spread across four floors, Logiport Nagoya is the largest multi-tenant logistics facility in the Tokai region.
Located approximately 4.8km from Nagoya Station, one of Japan's busiest train stations, and 2.2km from Nagoya Expressway Route 5 Manba Route, Logiport Nagoya enjoys excellent access to both the rail and expressway networks. In addition, it is a short 8-minute walk from Hatta Station on the Nagoya Municipal Subway Higashiyama Line, JR Kansai Main Line and Kintetsu Nagoya Line, making it highly convenient for regional commuters.
In terms of features, Logiport Nagoya is equipped with two rampways to access each floor. The facility has a floor load of 1.5t/m2, an effective height of at least 5.5m and a column span of at least 10m, enabling it to respond flexibly to different tenant needs. A disaster prevention center that operates 24 hours a day, 365 days a year maintains the security of the building while a vibration control structure that is resistant to shaking during earthquakes and a 72-hour emergency power generator in case of power outages support business continuity for tenants.
The development and construction of Logiport Nagoya took into consideration environmental sustainability, featuring energy-saving LED lighting, an irrigation system that reuses rainwater and a plan to utilise the facility's roof for solar power generation, among others. As a result of these efforts, Logiport Nagoya has received the highest rank of S (excellent) from the Comprehensive Evaluation System for Built Environment Efficiency (CASBEE) and the highest five-star rating from the Building Energy Efficiency Labeling System (BELS).
Built with a concept of "Logiport Town", Logiport Nagoya seeks to make a positive impact on the community to which it belongs. An integrated plaza with landscaping, seating and a playground has been developed for the immediate benefit of the public. Meanwhile, Logiport Nagoya plans to collaborate with the city of Nagoya and the local community on disaster prevention and disaster response. In a nod to the site's history when railway tracks used to enable direct cargo delivery to and from the nearby Hatta Station, architectural elements that recall railway siding have been incorporated into the design of sidewalks around the facility, which have also been widened.
Logiport Nagoya is 66% leased (approximately 192,000m2) at the time of its completion.
Mari Nagai, Head of Logistics at LaSalle Japan, said, "One of Logiport Nagoya's strongest attributes is its excellent location close to Nagoya Station. This proximity is comparable to the distance from Tokyo Station to Roppongi or from Empire State Building to One World Trade Center. Combined with its scale and superior features, Logiport Nagoya is well positioned as an urban distribution center."
Kunihiko Okumura, CEO of LaSalle Japan, said, "Logiport Nagoya is the largest logistics facility we have ever developed. Given the tenant demand for modern logistics solutions that are efficient and flexible, we expect the facility to be a game changer for the Nagoya logistics market."
About LaSalle Investment Management | Investing Today. For Tomorrow.
LaSalle Investment Management is one of the world's leading real estate investment managers. On a global basis, LaSalle manages over $79 billion of assets in private and public real estate property and debt investments as of Q4 2022. LaSalle's diverse client base includes public and private pension funds, insurance companies, governments, corporations, endowments and private individuals from across the globe. LaSalle sponsors a complete range of investment vehicles including separate accounts, open- and closed-end funds, public securities and entity-level investments. For more information please visit www.lasalle.com and LinkedIn.
NOTE: This information discussed above is based on the market analysis and expectations of LaSalle and should not be relied upon by the reader as research or investment advice regarding LaSalle funds or any issuer or security in particular. The information presented herein is for illustrative and educational purposes and is not a recommendation, offer or solicitation to buy or sell any securities or to adopt any investment strategy in any jurisdiction where prohibited by law or where contrary to local law or regulation. Any such offer to invest, if made, will only be made to certain qualified investors by means of a private placement memorandum or applicable offering document and in accordance with applicable laws and regulations. Past performance is not indicative of future results, nor should any statements herein be construed as a prediction or guarantee of future results.
Company news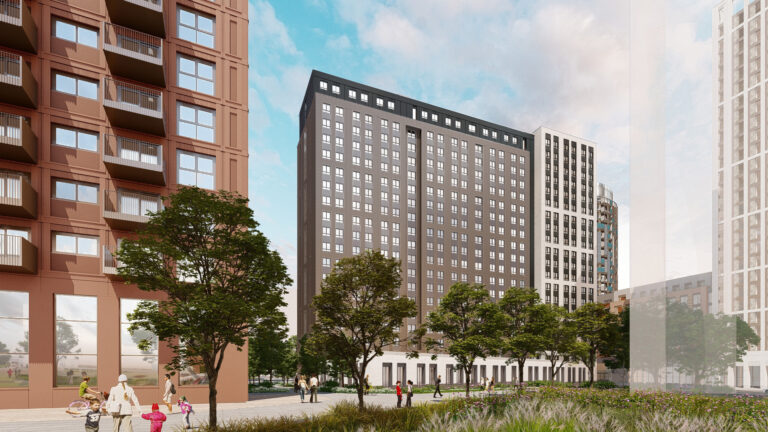 May 10, 2023
LaSalle provides £130 million green loan facility to Greystar for student housing
Loan will support the development of a 770-bed facility in Wembley, London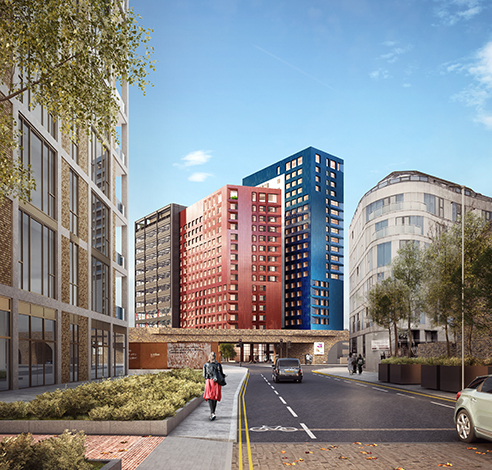 Apr 12, 2023
LaSalle's European senior-secured debt strategies to include sustainable lending following €350 million green-loan drive

Apr 27, 2022
LaSalle and NUMA Group launch €500m pan-European urban hotel portfolio strategy
LaSalle Investment Management is launching a €500m pan-European urban hotel aggregation strategy via a strategic partnership with NUMA Group.
No results found