LaSalle Investment Management, the global real estate investment manager, announces the acquisition of an urban logistics facility north of Rotterdam, The Netherlands, on behalf of its pan-European fund Encore+, which increases the Fund's exposure to the Dutch logistics market, one of the biggest in Europe. The asset has been acquired from ULP Bleiswijk B B.V., a joint venture between USAA Realco Europe B.V. and Somerset Capital Partners B.V.
The Bleiswijk Urban Logistics Center is very well located in the Randstad area, considered one of the most important logistics hubs in The Netherlands. It is 15km from the Port of Rotterdam, the busiest port in Europe that serves more than 500 million consumers across Europe, and is within reach of Amsterdam, The Hague and Utrecht as well as much of Western Europe. Take-up of Dutch logistics has increased 14% year-on-year but with federal planning restrictions limiting the development pipeline, rental growth, which is currently at 3.8%, is expected to continue.
The property offers over 60,000 m2 of flexible rental space, which can be easily adapted to changing tenant demands and target a wide range of occupiers. The building is currently very diversified, with tenants including the Dutch supermarket group Detailresult Group and Gist Nederland, the global logistics firm.
David Ironside, Fund Manager of Encore+, LaSalle Investment Management, said: "Following the acquisition of numerous logistics assets in close proximity to some of Europe's largest cities in 2019, this deal illustrates Encore+'s ongoing strategy of increasing exposure to strong logistics locations with limited supply. Across Europe we are seeing that the growth of e-commerce is driving demand for logistics and we expect this to continue, especially in The Netherlands where online sales account for only about 10% of total retail sales and are forecast to grow significantly in the next few years."
LaSalle was advised on the acquisition by SOLID. Attorneys (legal), Drees & Sommer (technical) and Deloitte (tax). The seller was advised by Loyens & Loeff (legal), CBRE and 3Stone Real Estate (agents).
About LaSalle Investment Management
LaSalle Investment Management is one of the world's leading real estate investment managers. On a global basis, we manage approximately $77 billion of assets in private equity, debt and public real estate investments as of Q4 2021. The firm sponsors a complete range of investment vehicles including open- and closed-end funds, separate accounts and indirect investments. Our diverse client base includes public and private pension funds, insurance companies, governments, corporations, endowments and private individuals from across the globe. For more information please visit www.lasalle.com and LinkedIn.
NOTE: This information discussed above is based on the market analysis and expectations of LaSalle and should not be relied upon by the reader as research or investment advice regarding LaSalle funds or any issuer or security in particular. The information presented herein is for illustrative and educational purposes and is not a recommendation, offer or solicitation to buy or sell any securities or to adopt any investment strategy in any jurisdiction where prohibited by law or where contrary to local law or regulation. Any such offer to invest, if made, will only be made to certain qualified investors by means of a private placement memorandum or applicable offering document and in accordance with applicable laws and regulations. Past performance is not indicative of future results, nor should any statements herein be construed as a prediction or guarantee of future results.
Company news

Feb 02, 2023
A perfect score for Disability Inclusion
4 min read
List recognizes JLL's industry reputation for social responsibility, global competitiveness and quality of management

Feb 01, 2023
One of the World's Most Admired Companies
4 min read
List recognizes JLL's industry reputation for social responsibility, global competitiveness and quality of management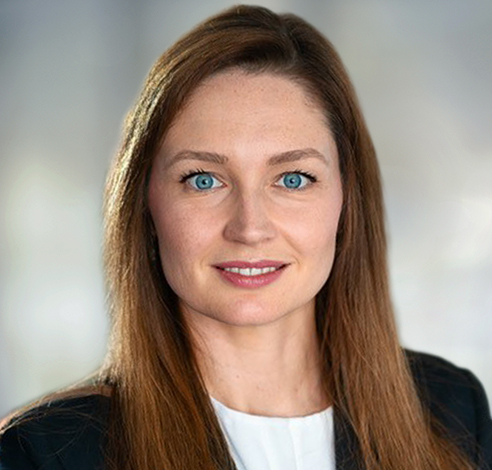 Jan 19, 2023
Beverley Kilbride appointed COO, Europe
LaSalle Investment Management ("LaSalle") today announces that Beverley Kilbride has been appointed to the role of Chief Operating Officer (COO), Europe.
No results found