LaSalle Investment Management ("LaSalle"), the global real estate investment manager, is pleased to announce that it has arranged over €200 million of mezzanine loans to refinance three portfolios of last mile logistics and industrial assets for real estate funds advised by Blackstone. The portfolios include 264 assets located in key urban locations throughout Germany, Netherlands, France and Denmark.
The deals are part of the latest fund in the LaSalle Real Estate Debt Strategies programme, LREDS III, which raised over £800 million of commitments in 2017. Through the LREDS III fund, LaSalle's Debt Investments and Special Situations team invests across Western Europe, lending against assets which offer compelling risk-adjusted returns across mezzanine and whole loan investment opportunities. LREDS III is ahead in terms of its deployment schedule, having committed to over £360 million of loans to date in 2019. This accelerates the fundraising for the successor fund in the series, LREDS IV, which has a target capital raise of €1 billion and is set to launch later this year.
Ali Imraan, Managing Director, Debt Investments & Special Situations at LaSalle said: "We're delighted to provide financing to Blackstone in the build-up of their strategic European last mile logistics portfolio, Mileway. These three mezzanine loans follow on from two previous financings of the same strategy that we have done for Blackstone in 2018 in the UK, Germany and Netherlands. It also undelines our ability to underwrite large pan-European portfolios, leveraging the breadth of our European business."
Amy Klein Aznar, Head of Debt Investments & Special Situations at LaSalle said: "We have been large and consistent providers of debt in the European Logistic space and these latest investments are a continuation of our support for Blackstone, which started with the build-up of the Logicor logistics portfolio in 2012.
Overall, we have arranged over £700 million of financings over the past several years in European Logistics for our LREDS and Whole Loan series across all major Western European countries."
The Debt Investments & Special Situations team has a strong track record of developing strategic relationships with best-in-class borrowers, and has significant experience across various sectors, geographies, deal sizes, and capital structures. Since 2010, the team has committed €3.6 billion of investments across 72 individual transactions.
LaSalle's European debt series also includes the €1 billion LaSalle Residential Finance series (LRF III) which is active in residential, student housing, hotel, and healthcare development lending, throughout Western Europe and the UK and the €600 million LaSalle Whole Loan Strategies programme, launched in December 2018, whose strategy is to originate and hold whole loans with loan-to-values ranging from 70 per cent up to c.80 per cent across various asset types, and targets financings between €25 million and €100 million plus.
Eastdil acted as Debt Advisor to Blackstone.
About LaSalle Investment Management
LaSalle Investment Management is one of the world's leading real estate investment managers. On a global basis, we manage approximately $77 billion of assets in private equity, debt and public real estate investments as of Q4 2021. The firm sponsors a complete range of investment vehicles including open- and closed-end funds, separate accounts and indirect investments. Our diverse client base includes public and private pension funds, insurance companies, governments, corporations, endowments and private individuals from across the globe. For more information please visit www.lasalle.com and LinkedIn.
NOTE: This information discussed above is based on the market analysis and expectations of LaSalle and should not be relied upon by the reader as research or investment advice regarding LaSalle funds or any issuer or security in particular. The information presented herein is for illustrative and educational purposes and is not a recommendation, offer or solicitation to buy or sell any securities or to adopt any investment strategy in any jurisdiction where prohibited by law or where contrary to local law or regulation. Any such offer to invest, if made, will only be made to certain qualified investors by means of a private placement memorandum or applicable offering document and in accordance with applicable laws and regulations. Past performance is not indicative of future results, nor should any statements herein be construed as a prediction or guarantee of future results.
Company news

Feb 02, 2023
A perfect score for Disability Inclusion
4 min read
List recognizes JLL's industry reputation for social responsibility, global competitiveness and quality of management

Feb 01, 2023
One of the World's Most Admired Companies
4 min read
List recognizes JLL's industry reputation for social responsibility, global competitiveness and quality of management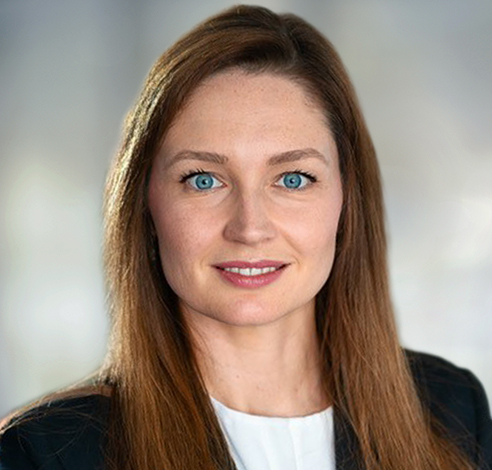 Jan 19, 2023
Beverley Kilbride appointed COO, Europe
LaSalle Investment Management ("LaSalle") today announces that Beverley Kilbride has been appointed to the role of Chief Operating Officer (COO), Europe.
No results found